News round-up: sustainable strategies & risk management
By Charlie Steer-Stephenson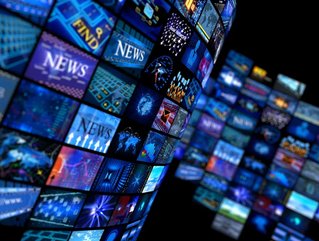 Green Public Procurement - Freshfields; KPIs - Terzo Cloud; Risk management partners - Gartner, IHS Markit & Avetta; reshoring, inflation, & drones
Achieving a net zero economy with Green Public Procurement
Public procurement is a major expense for public authorities across the world, covering about 16% of Gross Domestic Product (GDP) in Europe. At the same time, public procurement is responsible for 15% of global greenhouse gas emissions according to the World Economic Forum.
This means that governments who are prepared to support the advancement of low-carbon technologies, for the sake of making public procurement more sustainable, can radically strengthen eco-innovation on a global scale. Here, we look at how Green Public Procurement strategies can help governments and businesses achieve a net zero economy and establish a sustainable supply chain.
New procurement strategies for the commercial use of drones
As the Indian government announces plans to become the world's leading drone manufacturer, we consider the technology's commercial uses in various sectors.
The drone market continues to face cybersecurity issues and some technological barriers. But with the Indian government on board, it's likely that other countries will soon follow suit and similarly invest in the development of drone technology, for the benefit of non-profit and commercial sectors including the manufacturing supply chain.
Top 10: company partners for procurement risk management
Risk in procurement is unpredictable and can have a devastating effect on a company's success. With the current uncertainties caused by rising prices, geopolitical conflict and climate change, procurement professionals have a lot of risks to manage. To do that effectively, highly skilled and experienced teams must be on board to help businesses continue to flourish amidst uncertain circumstances.
Here, we explore the top 10 companies supporting clients with risk management in procurement.
The place of procurement in the fight against inflation
According to Supply Management, supply chains are the first industries hit by inflation and recessions. Procurement professionals therefore have a critical role to play in preparing businesses for rising prices, by building strong supplier relationships and implementing resilient sourcing strategies.
Already facing the unpredictability and instability of longstanding supply chain disruptions, procurement leaders are now being urged to boost financial risk management against the threat of inflation. We explore how effective risk management strategies and strong supplier relationships can minimise financial disruptions and help to develop a sustainable and resilient supply chain.
The 3 KPIs that enhance contract performance
Terzo Cloud explains how to stop ineffective Contract Lifecycle Management systems from eroding your business with three Key Performance Indicators (KPIs):
Percent of contracts digitised, centralised, & searchable
Percent of contracts assigned for management
Percent of contracts with metadata extracted
Terzo's AI-powered contract intelligence saves you time, money, and offers a layer of accountability not found in those antiquated digital filing cabinets we mentioned earlier. A CLM v.2.0 doesn't just work with you; it works for you. From its sleek user interface to its advanced contract intelligence capabilities, Terzo is here to change the way you view and experience CLMs.