New UK inquiry into the supply chain for electric vehicles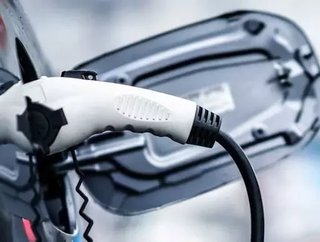 The Environmental Audit Committee (EAC) announces that it is to look at the supply chain for battery electric vehicles...
A new inquiry into the supply chain for electric vehicle (EV) batteries has been launched in the UK, as car manufacturers are planning ahead for EV production.
(EAC) will examine issues including government encouragement to battery manufacturers to site high-volume battery manufacturing plants ('gigafactories') in the UK, ethical material sourcing, and investment in training, as part of the latest stage of its Technological Innovation and Climate Change inquiry.
With the Government's plans to ban the sale of new petrol and diesel cars from 2030, it has been that at least eight gigafactories will need to be operational by 2040 to meet the anticipated demand for electric vehicles. Construction of the has been announced and will be sited in Blyth, Northumberland.
Transition to net-zero
to the committee around six million skilled people will be affected by the transition to net-zero and will need to be retrained in low-carbon industries. The Government has announced its Green Jobs Taskforce to support this transition. Failure to establish this supply chain, or a delay in growing it, could undermine any advantage the UK would have in this sector, the committee said. 
The committee also wants to know if the £1bn of funding already announced to support EVs and their supply chains is sufficient, and how it should be split between supply chains and gigafactories. The inquiry will also look at the production of lithium-ion batteries, which are currently the main battery technology used in electric vehicles. 
Environmental Audit Committee Chairman, Rt Hon Philip Dunne MP, launching the EAC's call for evidence, : "The Government has pledged to ban the sale of new petrol and diesel cars by 2030. But the road to meet this commitment could be rocky, with challenges in manufacturing capacity, a skilled workforce and extraction of critical components. We will be holding an evidence session in June to explore how the supply chain can be developed to support the transition to electric vehicles. We encourage anyone concerned about this issue to consider making a contribution."