Met Police search for suppliers for £300mn IT procurement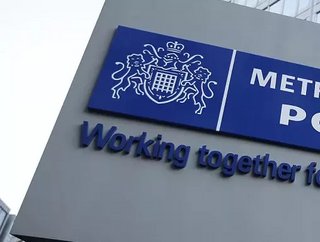 The UK Met Police are scouting out suppliers as they gear up for £300mn IT procurement plans, due to splash £1bn on IT contracting over the coming years
The UK Metropolitan Police are planning a revamp of their IT procurement processes, and they aren't stingy about their budget. The public sector service is scouting out potential suppliers to join their Digital Policing Solutions Provider Framework 2022, worth up to an estimated £300mn which seems inconsequential when pitted against the predicted £1bn budget for its IT contracting to be splashed in the coming years.
The Mayor of London's Office for Policing and Crime is keen to begin talks with suppliers who can deliver the retendering of a pre-existing solution provider framework agreement used in managing integrators and resellers. According to the mayoral office, potential suppliers should be "capable of delivering complex, multi-phased, technologically advanced solutions."
"Providers will be expected to bring functional and technical expertise, which can be drawn upon flexibly to deliver part or whole of a project."
Met Police to secure suppliers for procurement plans
The planned framework is set to be split into three separate lots, the first of which will target systems integration. Specifically, configuring commercial-off-the-shelf software, managing bespoke application development, providing software-as-a-service, and the introduction and streamlining of existing applications.
The second lot is tailored to a value-added reseller, whereby the buyer would acquire a supplier to supply various software such as:
Microsoft licences

Services

Cloud solutions

Maintenance agreements

High-value hardware and/or software
Lot three consists of resource augmentation, which sees the supplier, in theory, delivering the augmentation of internal Digital Policing projects and the provision of expert resources.
Whopping £1bn budget for IT contracting
It's presumed that the framework will be made available to all UK Policing bodies, allowing access to suppliers outside of the Metropolitan Police Force despite the bulk of procurement initially focusing on the UK capital's public sector body. 
This isn't the first contract the Met Police have sealed regarding the revamp of their IT procurement and services. Earlier this year, the body awarded Capgemini a £600mn IT infrastructure agreement which saw the company establish a service desk, data centres, and the successful integration of additional suppliers. Currently, the Met Police are on track to spend a whopping £1bn on IT contracting over the course of the next few years.