Medius and its partnership with Equiniti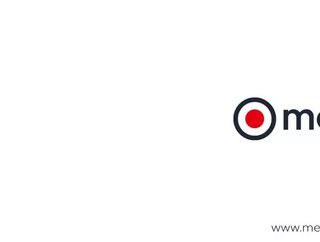 Shannon Kreps, Vice President Product Marketing and Marcom at Medius discusses the risks of improper supplier management and its partnership with Equiniti
Shannon Kreps, Vice President Product Marketing and Marcom at Medius started her career in the purchasing department over 25 years ago as a buyer. The spend management process is one that Kreps is very familiar with. At Medius Kreps' job is to serve as a conduit between the company's research and development team, as well as its Salesforce, and its customers. 
"At Medius we like to say that we simply help our customers find the right suppliers to buy and pay for what they need with full control over cost and compliance. We really are a spend management suite. It is our role to make sure that our customers are able to purchase items that they need, pay for them with confidence, and do everything across the whole source of the pay platform," says Kreps.
What are the risks for organisations that don't manage their suppliers properly? 
"There are a lot of risks that can happen when you don't manage your suppliers and they really are on both sides of the scale. So for a customer that's starting to work with a new supplier, there's a whole process around onboarding the supplier, and making sure that you're capturing the correct information up front. In the past year, there have been ongoing supply chain issues with customers picking suppliers that provide them goods or services that are needed quickly, especially with so many shortages, but that can lead to real issues around quality control, perhaps you sign up to something that you wouldn't normally sign up to, to get what you need and in the worst cases, it can lead to fraud. So supplier management is really key at the very onset with initial supplier onboarding. 
"Then there is ongoing supplier management, it's important to be aware of, once a supplier is onboarded, to make sure that you are giving them the information they need to do their job, as well as understanding any issues that come up from their side."
How Equiniti is harnessing Medius Supplier Management solutions
"Equiniti is a great example of someone who's really using supplier management to the fullest. They actually begin at the start of the process with a feature in Medius we have called demand capture which allows anyone in the organisation to request a new supplier to come on board. When that happens, it's actually routed throughout the organisation. They have some pretty stringent requirements on what they need to ask regarding new suppliers coming on board, and it really varies depending on the type of supplier that they use. So Equiniti has supplier questionnaires that are completed internally to make sure that the right information is being captured as well as externally for their suppliers to make sure that they're providing the right requirements that they need.
"Equiniti then uses a robust approval process, so that once a supplier has answered a set of questions that is routed to the appropriate person they'll review that information before moving onto the next stage of the process. Equiniti really uses this process to make sure that its suppliers are properly vetted and managed. They also use supplier management for the ongoing maintenance of their suppliers. It's not useful for organisations to spend all of that time setting up your supplier to begin with only to then let it fall. It is important to conduct ongoing management."