Making procurement goals a reality with Scottish Procurement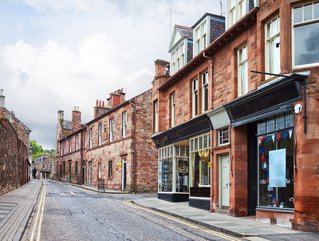 Driving economic recovery isn't all about the money. Scottish Procurement want to use procurement to improve public services & boost community wellbeing
Scottish Procurement, the government office enabling public procurement in the country, uses its Respond, Reset, Restart and Recover programme to put the procurement profession at the front of its ambition to secure successful procurement across the country.
Respond, Reset, Restart and Recover procurement strategy
Public procurement was selected by the Scottish government as a "key lever in economic and community wellbeing."
The procurement strategy was aligned with Scotland's performance framework and under the Procurement Reform (Scotland) Act 2014, introduced a sustainable procurement duty on Scottish public authorities, requiring them to:
Improve the economic, social and environmental wellbeing of their area
Facilitate the involvement of SMEs, third sector and supported businesses in the procurement process, and
Promote innovation and drive community benefits through procurement.
Procurement strategy must maintain a long-term vision
In a climate of ever-increasing complexity and uncertainty and ever-decreasing budgets, Nikki Archer, Deputy Director and Head of Procurement and commercial policy and strategy, will not allow Scottish Procurement to drown in these current issues.
"Instead [we must] keep an eye on the future and longer-term vision," said Archer. "Although the four Rs approach was developed by our economy colleagues, in procurement we've played our part by being innovative in the way we support the response and handling of the pandemic. We've also aligned our messaging with the wider business to support a common understanding and a whole systems approach, positioning procurement at the heart of business, as a critical ally and enabler."
After the shocking events of the past two years and their impact on procurement, Scottish Procurement is preparing for the next crisis.
"We're deliberately homing in on areas linked to boosting our response to the climate emergency," Archer adds. "Internally, we're working cross-functionally to influence more of a joined up, systems-thinking approach to our shared ambitions on driving a green and inclusive economic recovery."