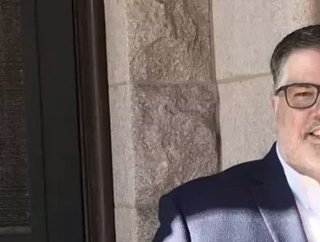 Dedicated to 'making procurement cool', Michael Cadieux defines himself as a procurement industry fanatic.
Dedicated to 'making procurement cool', Michael Cadieux defines himself as a procurement industry fanatic. 
With more than 20 years of industry experience in indirect sourcing, Cadieux is a community developer focused on improving the industry through collaboration allowing practitioners to gather, learn, and grow. 
With such passion for procurement in his heart, Cadieux founded the Procurement Foundry in 2019, a world-leading procurement and supply chain management community. 
"We are building the collaboration hub of the future for our industry. There has never been a place where practitioners can come together, network, discuss, and engage at this scale," said Cadieux.
Reflecting fondly on his college years in study groups that helped to drive his education and memories of his son, Cadieux explains that it was these two things that inspired the founding of Procurement Foundry.
"After starting my own firm, I delivered a pizza to my son's room where he and his friends were playing their favourite video games over a snowy weekend. I asked what they were doing and got a quick, 'we are Squading up Dad' response. It hit me like a ton of bricks. We all need to 'Squad up'!!! So began the vision behind Procurement Foundry," said Cadieux.
Procurement Foundry strives to build the largest community of procurement and supply chain management professionals in the world to gather, share and grow from the collective knowledge, much like the study groups that got him through the early days.   
"We want to make a community where you can 'Squad up' have fun, network, make procurement cool, find some new colleagues, possibly find a new job, expand your knowledge, get answers to problems you face daily, and take advantage of all we can offer you," added Cadieux. 
With both members at the beginning of their career, through to c-suite executives willing to share insights and leverage the community, Procurement Foundry is a welcoming group with members in more than 37 countries.
"Our community membership is a well-balanced mix of Indirect Procurement, Supply Chain Management, Governmental and Independent Procurement & Sourcing Professionals [...] there is no single source of expertise within our industry."
Day to day, Cadieux is also a Managing Partner at AMPlify Resources Group, a leading strategic consultant with advisory expertise in digital technologies, helping clients optimise their spending and minimise their costs.
Prior to AMPlify Resource Group, Cadieux worked for Publicis Groupe, DigitasLBi, Dockside Bait & Tackle, Boston Financial Data, and Northern Wind Seafoods. 
"Procurement Foundry begins and ends with its members. Without the incredibly diverse membership and their willingness to engage and participate in our community, we don't exist. PERIOD, End Of Discussion…"