Kejriwal pushes for Pfizer vaccine procurement for children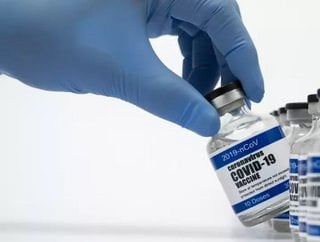 Delhi Chief Minister Arvind Kejriwal has posted a tweet online urging for the Pfizer vaccine to be procured "as soon as possible" for children in India.
The Delhi Chief Minister Arvind Kejriwal has today tweeted urging for the procurement of the Pfizer COVID-19 vaccine for children in India. In the tweet, Kejriwal said: "We should procure this vaccine asap for our children". 
Kejriwal has reportedly been requesting India's central government to look into suitable options for the vaccine, arguing that the possibility of a third wave in India may affect children. The Delhi government has also suggested that students and teachers should also be made a priority for the vaccinations in case the class 12 Board exams go ahead, having previously been delayed due to the second wave of the Coronavirus pandemic. 
Pfizer doses in India and the vaccine shortage
Currently, Pfizer has offered five crore doses of its vaccine to India between July and October, with the US pharmaceutical company making regular contact with the Indian government to ensure their delivery. Pfizer has also shown authorities the most recent data surrounding efficacy trials and vaccine approvals in various countries led by the World Health Organisation. 
This news provides hope for the country after it had a severe shortage of vaccines earlier in the year, with reports suggesting it could have had lasting effects. At the start of May, India had vaccinated less than 2% of its population as several states in the country reported that they were completely out of vaccines. With the shortage causing concern, the country was forced to open the vaccine programme to people aged 18 and over in an attempt to innoculate as wide a range of people as possible using the limited number of injections they had left. 
New Delhi then placed an order for 21mn vaccines from the Serum Institute, which produces Oxford/Astrazeneca vaccine, although the organisation was unable to confirm when it would be able to purchase the supply. Following a rise in infections in March, India was able to recover from the shortage further by ordering another 110mn doses as the government to out a loan to the Serum Institute to help it to increase its vaccine production. 
In April, the Indian government also called for more jabs from overseas suppliers to keep the rollout moving efficiently, and now, in May, with the supply of 5 crore (50mn) doses from Pfizer, it seems the country is showing progress in its vaccine rollout and is starting to recover from the events of earlier in the year.