Keelvar: sourcing strategies for a volatile logistics market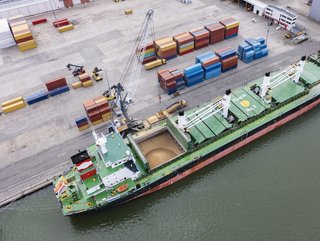 Faced with unprecedented disruption and volatile markets, discover three key sourcing strategies for a volatile logistics market according to Keelvar
When it comes to the supply chain, the time is for organisations to adopt a data-driven approach to gain insights and take rapid action in the face of fluctuating demands and disruption.
With no signs of slowing down, sourcing leaders in logistics are actively seeking outsourcing technology solutions to enable them to shift away from traditional cycle-based sourcing to a more dynamic approach.
"This shift allows for true transformation to occur by reacting fast, learning from earlier efforts, and exceeding business goals," commented Keelvar.
Three key sourcing strategies for a volatile logistics market
According to Keelvar, the organisation is seeing three distinctive strategies emerging when it comes to sourcing logistics:
1. Reactive sourcing
With this strategy, sourcing teams respond to disruption with traditional methods and processes used pre-COVID.
"Annual events leverage technology, but off-cycle events to manage new lanes are typically manual with Excel and Emails. Usually, this approach focuses on lower capacity risks at higher costs," said Keelvar.
2. Responsive sourcing
By sourcing high-impact lanes, the procurement team fills required gaps while adjusting to new norms with this strategy.
"Annual and off-cycle events leverage technology when possible. The process is tactical, but it is slow and difficult to maintain at the market's pace," added Keelvar.
3. Resourceful sourcing
With this approach, procurement teams switch from traditional to dynamic market sourcing in order to make the necessary adjustments to changing market conditions.
"Annual and off-cycle events are all part of a single-threaded collaborative sourcing process, and events are low effort, highly repeatable, standardised, and normalised," commented Keelvar.
This strategy is adaptable, it adjusts to stay current with changes that occur within the market allowing organisations to benefit from competitive market rates and robust capacity options. ‍
"Those following a dynamic market sourcing strategy are outperforming other shippers to get better rates and capacity with carriers. For those striving for true procurement excellence, some distinctive features appear less in the processes of the 'laggards' – who focus on more reactive sourcing – when compared with the 'leaders' who have adopted more resourceful sourcing strategies," explained Keelvar.
To find out more about effective sourcing strategies for a volatile logistics market, click here.