JAGGAER: why is supplier data management critical?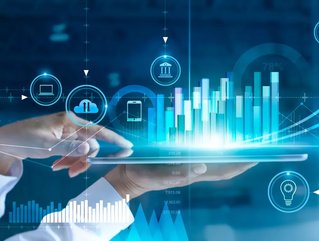 Partners JAGGAER and Tealbook provide reliable data insights for effective supplier management, a staple for supply chain practices in 2021
Since the peak period of the coronavirus pandemic, around three in four procurement leaders expressed concerns that their supplier intelligence has not served them well. A similar percentage of those leaders are yet to make the physical changes required to optimise their use of this data in procurement and their supply chains. 
Supplier data management is not only important for remaining compliant in times of regulatory change, it is also a critical strategy to improve supply chain practices. With the correct use of data and artificial intelligence, businesses will be prepared for the new legislation on supply chain due diligence—ensuring transparency across the supply chain industry, as well as having the capacity to streamline any further procurement processes through automation and the improvement of predictability in the supply chain. We also learnt from executives at Procurement & Supply Chain Live that partnerships are important for getting the most out of your data and gaining visibility further down the supply chain. 
As a supplier, the streamlining of processes is critical and technology is becoming a staple for operational efficiency, but it can be difficult to select the right data to support this and many companies lack the ability to utilise data for optimal outcomes.
'Too often, organisations have incomplete, inaccurate or otherwise unreliable data that make these advantages impossible and introduce new levels of risk', says Martin Hayles, Partner Alliance Director at JAGGAER.
Partnerships provide effective supplier data management
It's clear that no single supplier has all of the answers, which is why organisations carefully select partners that are capable of filling in the gaps and will open them up to new types of information and support the implementation of that data. 
JAGGAER and Tealbook—a leading spend management company, have formed an effective partnership, collaborating throughout 2021, to provide suppliers with faster access to data. Both platform providers are capable of supplying fast, actionable insights, which allow procurement departments to better manage their risks as they diversify their supplier bases. 
The significance of this partnership is to highlight that businesses not only need the right tools to manage transparency within their supply chains but can also benefit greatly from these in areas beyond supplier management. JAGGAER's source-to-contract solutions allow for more insightful supplier risk management and digital tools to encourage procurement transparency.

To find out more about JAGGAER's supplier management solution, click here.