JAGGAER: Taking a human-centric procurement approach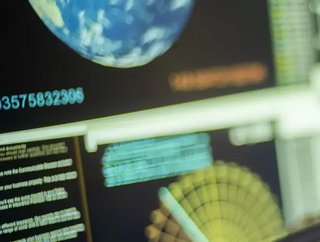 Justin Sadler-Smith of JAGGAER discusses the need for a human-centric design and how procurement leaders can incorporate this into daily processes
Organisations can become somewhat 'wrapped up' in digital transformation. While the adoption of technology for procurement is an important step for businesses, leaders must not forget about those who will manage those systems. Human input remains a significant factor in the success of new procurement technology. 
The importance of empathy in procurement
Ultimately, the aim of any procurement process is to obtain the best deal for both the company and the supplier. Technology has an important role to play in managing negotiations and contractual agreements, but when dealing with suppliers, not all of them have similar capabilities and require human correspondence to get the most out of the transaction. Having a human-centric design can work as a customer-centric approach, whereby the business is empathic towards the needs of the supplier. 
A human-centric approach to internal operations
A human-centric design can also focus on the internal procurement stakeholders; those who will utilise the system day-in-day-out. There are many stakeholders within a business that will utilise information differently and it's important for leaders to understand how data can be presented and managed to work for all members of the team, including those working on the shop or factory floors and office-based staff. 
Justin Sadler-Smith, VP Northern Europe, explains one of the scenarios that can be limited with a human-centric design. 'Having placed ourselves into the shoes of these personas, it is now that all the pieces have to be pulled together. Procurement says an item was bought off-contract. The supplier says, "That is not my problem, I want to be paid!" The end-user says, "I didn't know about the contract, I just needed the product in a hurry"', says Sadler-Smith. 
How does procurement become human-centric?
Before introducing a procurement solution, it is worth taking into account who will use the system and how they will use it. The process may also identify the less obvious internal stakeholders. JAGGAER provides a great solution, in the form of a workshop, that allows procurement teams to identify any barriers in the process for both internal operatives and suppliers. 
'There are many other personas with their perspectives, such as risk managers, quality control, CSR and so on. A human-centric design workshop may need to consider thousands of different data points in a large and diverse organisation', says Sadler-Smith. Identifying all of the potential use cases in the earlier stages allows for a smoother transition to a digital solution with minimal disruption.