JAGGAER calls for focus on direct materials procurement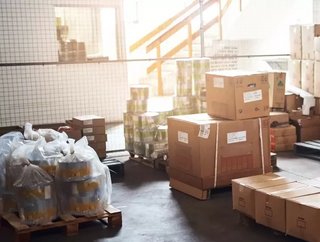 JAGGAER reflects on 2021, calling for a strategic focus on direct materials procurement
"2021 marked a year of ups and downs for the supply chain community," said JAGGAER. While procurement has increased its board-level attention and recognition for the strategic role that it plays, the increase has come as a result of global disruption to the supply chain and production of goods and services. Many have marked 2021 as a year of 'trial by fire'.
"I can't recall a more difficult year for procurement professionals. A global pandemic, semiconductor shortage, Suez Canal blockage, the list really could go on forever. It's a real testament to the profession," said Jim Bureau CEO at JAGGAER.
JAGGAER calls for a strategic focus on direct materials procurement
JAGGAER explained that in many sectors, like manufacturing and pharmaceuticals, 2021 has emphasised the need for a strategic focus on direct materials. Currently, businesses are struggling to get goods from suppliers to their manufacturing plants in a timely manner.
"If I'm an automotive manufacturer and I'm unable to secure microchips or castings on time my whole operation is delayed. I can't make the vehicles to give to the dealerships, who then can't sell to the consumer, who then don't have a car to drive. It creates a ripple effect that we've felt far too often this year," said Roger Blumberg, JAGGAER VP Corporate & Product Marketing
How can this growing issue be solved?
In order to solve this issue, JAGGAER identified that organisations should be taking a renewed look at their strategy for direct materials. Their strategies should be fine-tuned to focus on agility, resiliency, and visibility. 
JAGGAER also adds that the future of procurement will be an augmentation of world-class strategy and technology in order to drive the function forward.
"Today, we have a globally harmonised purchasing function and a set of standard processes. JAGGAER is an important part of our strategy, which is to transform purchasing from an operationally focused organisation to one that is strategically focused, and to achieve this, we need data quality and transparency at both the global and regional levels. Without this transparency, you can have the best strategy in the world on paper, but when it comes to executing that strategy, it is impossible." said Velat Özkilinc, Executive Vice President, Chief Purchasing Officer at Joyson Safety Systems (JSS).
"Having a single platform that's easy to use, plugs into your ERP system and can aggregate all of a company's data is priceless. That real-time view on your procurement spend and supply chain risk is such an important tool to have in your belt today. This allows for better collaboration with suppliers, more realistic expectations and the ability to start being proactive, not just reactive. And that's really the key for procurement in 2022," concluded Bureau.