Ivalua: Procurement as a Growth Engine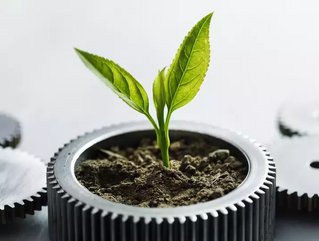 A new study by Procurement Leaders benchmarks the methods and strategies being used by leading global organisations to fuel growth through procurement
As CPOs continue to be tasked with revenue growth, driving an increased need to foster supply chain and third-party innovation, in sponsorship with Ivalua, Procurement Leaders shows us the way. 
By using primary research and examples from leading global organisations,  Procurement as a Growth Engine sets the benchmarks for widening the procurement lens. The report provides valuable insights to procurement leaders looking to expand their value proposition, providing a view into the methods and strategies used by leading procurement teams to drive business growth. 
Procurement teams of the future must mature from a cost-saving function to a source of growth. To that end, the report offers ways ambitious CPOs looking to fuel growth can work towards full-value delivery.
Leveraging supplier innovation to fuel growth
63% of Procurement executives have a process for scouting innovation from suppliers and third partie
According to the report, supplier innovation scouting represents procurement's biggest opportunity to contribute to revenue growth. Although under current business models, supplier ideas offer the greatest competitive advantage, startup ideas are more likely to provide fuel for future growth strategies. 
Yet the research also found corporates were less likely to implement startups' ideas than those of suppliers, reflecting the challenges organisations face when working with new growing businesses.
Resilience vs Cost Cutting
Companies can expect to encounter supply chain disruptions that last a month or longer every 3.7 years - McKinsey & Co.
Many organisations continue to be led by cost-first culture and incentive programs, with bonus structures and KPIs following suit. However, lack of visibility into supplier contracts (and the risks that lay within them), and total organisational spend by supplier continues to impede strategic procurement strategies and risk management. Gaining better spend under management allows teams to execute negotiated cost savings, eradicate maverick spend, and avoid frustrating suppliers who expect certain volumes for discounts offered.
Technology can be the enabler to deliver the standard best practices that allow for effective cost and risk reduction. Acting as the conduit between stakeholders and suppliers, the right technology can help you increase visibility and allow for effective information sharing, enabling you to execute on best ideas and continuously fuel your growth engine.  For more, download the report!