Ivalua: Five strategies for improving supply resilience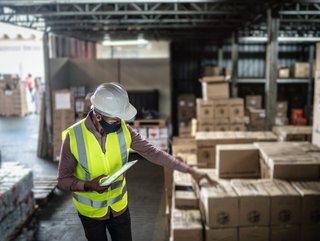 Discover five strategies for future-proofing supply chains with resilience and agility, according to leading procurement software provider - Ivalua
On average, supply chain disruption costs 45% of one year's profits over the course of a decade. The highly complex nature of supply chain and procurement makes the functions susceptible to equally complex challenges.
As such reducing supply risk and improving resilience remains a top priority for organisations across all industries.
With this in mind, read below five strategies for improving supply resilience according to procurement software provider Ivlaua:
1. Building a strong foundation
The success of any strategy hinges on building a solid foundation. For transparency, such foundation lies in sufficient supplier data.
"For most organisations, data remains fragmented across many systems, with duplicate supplier records and errors, along with no effective way to consolidate internal, supplier-provided, and third-party information," said Ivalua.
As such, procurement value generation is limited, which ultimately impacts the resilience and agility of the supply chain.
Pain points for the function include:
An incomplete picture of all supplier activities
Outdated supplier information
Unknown supplier risk exposure
Process inefficiencies
Transactional delays
Inefficient use of time and manual effort
Those that are leading in this space are tailoring their digital transformation around data to ensure users have access to insights when and where they are needed.
2. 360 supplier visibility
In order to effectively manage supplier risk, organisations need a complete view of their suppliers. However, most organisational data remains fragmented, across many systems, with duplications and errors, and no effective way to consolidate information.
As such organisations struggle to make decisions fast, consolidate high-value data, generate accurate assessments of supplier risk, and ensure their supplier selection is optimal.
Procurement must address this requirement, having a robust supplier risk management programme with a solid data foundation will help organisations to easily access supplier information in a single place, and generate valuable insights.
3. Map sub-tiers
"As supply chains have grown longer and more complex, businesses have become increasingly exposed to risks within their suppliers' supply chains," noted Ivalua.
According to Dun & Bradstreet, 163 of the Fortune 1000 companies had one or more Tier 1 suppliers in and around the COVID-19 hot zone, and 938 had one or more Tier 2 suppliers.
While most organisations had moderate visibility into their direct suppliers, high levels of visibility are still lacking among many organisations in most industries.
"Companies typically struggle as they rely on manual, offline processes to capture and consolidate supplier information to gain a view of the full supply chain," added Ivalua.
Those that are leading the way are automating the process, which not only saves time but allows organisations to develop a clearer map of their sub-tier suppliers, as well as complete better assessments and leverage data.
4. Category risk - a portfolio approach
"Most organisations assess the risk of their suppliers. To minimise the risk of disruptions, leaders are taking a lesson from investors, who have long understood the value of diversification," said Ivalua.
Category managers should assess the level and types of risk for each supplier, and select two or more suppliers with diverse risk profiles. This provides organisations with viable alternatives should there be any disruptions, enabling effective contingency planning.
5. Supplier collaboration
Finally, supplier collaboration. Many organisations continue to enable effective internal and external collaboration across procurement and supply chains. Collaboration tends to be conducted via email or phone calls - an inefficient method that limits the number of suppliers involved.
The impact of poor collaboration includes:
Limited ability to be agile and respond to disruptive events
Weaker relationships that are more transactional in nature
Limited access to joint planning and execution of business objectives
Low levels of supplier development and innovation
Inefficient processes
Those that are leading in supplier collaboration digitise their engagement with suppliers, resulting in more activity in less time. As such organisations can better understand the impact complexities have on suppliers and model the potential effects.
To read the full report, click here