How CCS will support the UK's procurement transition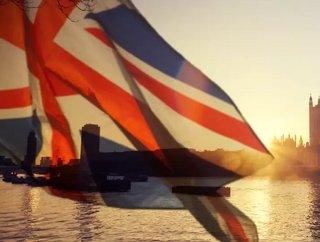 Following Brexit, the UK government laid out plans for the future of public procurement, covering capabilities, taxpayer money and social value
The UK government is enforcing a new procurement plan to save taxpayers money and to advance social, environmental and economic benefits.
However, a recent report titled Transforming Public Procurement, received a wave of responses from suppliers, industry bodies and stakeholders, who called for the new plan to include:
Transparency 

Capability 

Social value 

Exclusions
After reviewing the feedback, the Crown Commercial Service (CCS) has said it will help to deliver the government's goals in a number of ways:
Transparency is vital
In the government's response to the green paper, it wants the new procurement plan to be:
A simple system

A system which safeguards the public and their taxes

Improving performance and national security as well as the rights of employees

Most importantly, a transparent system 
It is hoped that this will enable customers to reward good performance, increase competition, and maximise the benefits of this era in public procurement. 
The CCS will support the Cabinet Office as it develops the digital tools needed for this transparency agenda.
Capability and capacity
The whole of the public sector must prepare itself for the coming changes. Programmes which support partners in local government include the Skills Academy and the health and social care sector. Together, these develop commercial capability and capacity.
Communication is key
The CCS will be available to support customers with guidance and support. For example, where the proposed legislation asks buyers and suppliers to:
Publish new notices

Sign up for a new digital platform

Use new procedures
Social value
The responses to the report show the importance of considering local priorities alongside the strategic priorities set by the government. 
The new plan must make sure that suppliers understand how to deliver community benefits through things such as infrastructure investment.