Horticorp's pineapple procurement drive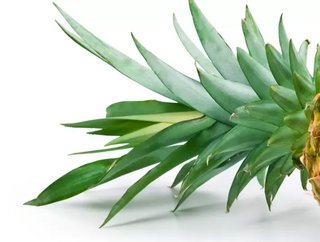 Horticorp, a corporation in India, has launched a "pineapple procurement drive" to support local farmers after a significant drop in the fruit's price.
The Kerala Horticulture Development Corporation (Horticorp) has announced that it is launching a procurement drive to support pineapple farmers after prices of the fruit fell in the wholesale market. Currently, the best grade pineapples are being sold for ₹15 per kilogram, and the ripe fruit for only ₹13 per kilogram. According to pineapple farmers in India, around 6,000 tonnes of ripe pineapples were most likely to be abandoned, having not been able to harvest or transport them due to the Coronavirus lockdown. In the Ernakulam district, which is entering its third lockdown, the transportation of goods and produce is severely restricted. 
While no procurement target for the pineapples has been set, Horticorp is still enthusiastic to help the farmers, and yesterday (19 May), procured more than 18 tonnes of the fruit with the next batch being completed on Sunday (23 May). With the state government announcing last year that pineapple produce would receive a support price of  ₹15 per kilogram, Horticorp aims to continue to sell them at that price through the Vazhakulam Agro and Fruit Processing Company. The support price is introduced when the price of a particular produce falls below its production cost. 
Veteran pineapple farmer and Executive Director of Vazhakulam, Baby John, said that COVID-19 in cities such as Mumbai and Delhi caused "a significant lack of movement" of pineapples into upcountry markets. This is on top of the falling sales prices. These prices continued to drop even after expectations that the festival season of Ramadan would increase demand for the fruit in northern Indian cities. But, just as demand appeared to pick up in April 2021 when pineapple prices reached  ₹30 per kilogram, the market dropped and remains at the current price of ₹15. 
How are pineapples harvested? 
Pineapples only grow between 2.5 and 5ft tall and can be found in gardens or as a potted plant. While they are fairly easy to grow, the challenge is knowing the peak pineapple harvest time. 
One way of determining this is to wait for the fruit to produce flowers, signifying that it is mature enough to be picked. "Fruitlets" inside the pineapple then flatten and the peel changes colour from its green "ripe" stage to a more recognisable yellow. Another way of knowing when a pineapple is ready to be picked is by its weight. Ready-to-harvest pineapples should weigh between 2.5 and 4.5kg. 
Then it's time for harvesting. To do this, cut the pineapple from the plant using a knife at the point where the pineapple joins the stalk. Then, either leave it to ripen further, refrigerate it, or eat it! 
The environmental impacts of pineapple farming
The production of pineapples relies heavily on vast quantities of chemical pesticides and monocultures, the intensified production of one crop. The use of these pesticides is particularly prevalent in Costa Rica, which is mostly a rainforest landscape. This means the pesticides are carried away by rainfall and then washed into water supplies, polluting water supplies for local communities. Pesticides also contaminate ground water and aquifers and have the ability to cause erosion, deforestation, and sedimentation. 
As a result, any community affected by the contamination must now rely on the government to provide fresh, clean water. In addition, around 6,000 people in communities along the Atlantic coast are reporting health issues caused by the pesticides, such as respiratory issues, birth defects, and skin diseases.