Harnessing buying power could save UK taxpayers billions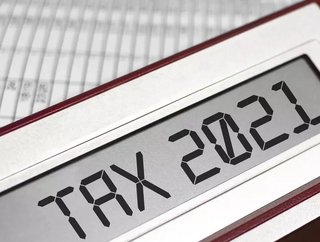 Former UK Cabinet Office minister, Lord Maude, says the UK government can save the taxpayer billions of pounds by better harnessing its buying power
As the former UK Minister of State for Trade and Investment, Lord Maude isn't short of a few constructive criticisms and experience-fuelled recommendations for the current government. In his latest Independent report titled a catchy "Review of the cross-cutting functions and the operation of spend controls" published last month, Lord Maude stated that he estimated the UK government has the potential to save the UK taxpayer billions of pounds by harnessing its buying power through a straightforward procurement strategy.
In a proposed three-year transition period, Lord Maude says the government should ideally move from procuring commoditised goods and services such as IT equipment, energy and vehicles on a department-by-department basis to switching to the acquisition of commodities centrally. In theory, a negotiated price on the supply of these commodities would be settled following an accumulated required demand. Departments would put forward an estimation of their required commoditised goods and services for the future to "a central buying entity" within the government. 
The recommendations made in his report regarding the core functions of government are made under Lord Maude's strong belief that the system would work more efficiently under a "functional model" of governance, whereby responsibility over the delivery of said functions is overseen centrally.
"A very high bar should have to be met before any exceptionalism is permitted," said Lord Maude. 
The recommended procurement model was one of a number suggested by Lord Maude in his report, which was commissioned by Cabinet ministers in 2020.
"There is much to gain in moving to a centralised approach for procurement or a buyer like the central government," points out Simon Colvin, Head of Technology, Media and Telecoms at Pinsent Masons. "Not only are there benefits for the government in joining up and simplifying processes that sit within each department, but also potentially significant commercial gains from leveraging a cross-department buying power and economies of scale with suppliers. 
"As Lord Maude has said, for this to be most effective, departments will need to be mandated to do so on a proven exceptions basis only. We have seen this model used successfully in other government procurement approaches, such as in legal services."
Government procurement success lies in central leadership
In his report, Lord Maude pressed upon the value of "strong and capable central leadership of the specialist horizontal functions" and how expertise within those functions is imperative to their success. 
"Success of this model will be dependent on the skills of those charged with the centralised procurement, both from a commercial perspective and from a knowledge of what the government demand will look like," continues Colvin. "The challenge here will be how to effectively amass from across the department's relevant data on use and future projections and to be able to provide that transparently to suppliers."
Lord Maude put forward a number of recommendations to guarantee the functions pursue six mandates:
Developing capability

Continuous improvement

Setting and enforcing standards

Providing expert advice

Setting and enforcing cross-government strategies

Developing and delivering services
"There should be no more than five back-office centres for the whole of government, and ideally fewer," Lord Maude stated. "This programme must be managed from the centre, whether the work is outsourced or continues to be delivered in-house. 
"This consolidation is an essential lever to enable much greater standardisation of HR and other practices across government, which will greatly increase interoperability and reduce costs."
Data advantages offered by digital procurement
He also drew attention to the advantages of utilising digital procurement services to allow the government to not only harness its technical potential in order to guarantee the commodities being supplied are of acceptable quality but to also address the government's capabilities in leveraging data. 
"Leveraging government-wide data doesn't happen spontaneously. It requires leadership and capability at the centre with a strong mandate."
Recommendations attributable to each function were contained within the report and included a strengthened mandate for the Infrastructure Projects Authority to ensure it's able to deliver major projects successfully.