The Hackett Group's 2021 Key Issues; Frustratingly Accurate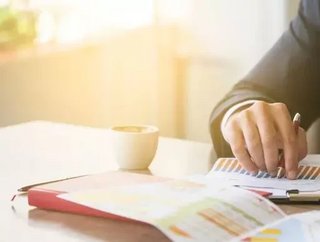 I ask Laura Gibbons, co-author of The Hackett Group's 2021 Procurement Key Issues report to help part the clouds on the high demands facing CPOs in 20...
At first glance, The Hackett Group's 2021 Key Issues report, is quite frankly, frustrating. 
Seeing reduced purchasing costs at the top of the list was disappointingly unsurprising. 
After the year that should have taught us that there is more to life than the mighty dollar and that risk doesn't always remain simply just a threat, but can, in reality, decimate your business; after all the screaming about increasing resiliency and the need to focus on sustainability, I was perhaps naively so, hoping for different. But of course, business is business, and money must be made. 
So, reduce spend cost remains firmly at the top of the priority list. Right underneath it, however, "reducing supply risk to ensure supply continuity" hits a firm landing in second place. Although I'm happy to see it, the trending term "cognitive dissonance" comes to mind. This is where the problem often stems and where my frustrations lie; procurement professionals are often tasked with sometimes quite contradictory objectives. More on that later.
Regardless, leveraging technology can help get you there. And yet, companies seem slow to get onboard, often stalling out before even getting started. And when they do, they often fail.
The Hackett Group's 2019 Procurement Transformation Poll showed that "fewer than one-half of procurement transformation initiatives consistently meet or exceed management expectations."
The Challenges
So, what exactly is the problem? Do organisations simply not have the budget, or are they lacking in executive buy-in? I turned to Laura Gibbons, co-author of The Hackett Group's 2021 Procurement Key Issues research for the answer.
"Sometimes that's the case, yes. But what prevents organisations from transforming today is more commonly cultural resistance and organisational or process complexity. And interestingly, if you looked at this same question two or more years ago, you would see that inadequate funding and lack of commitment from enterprise executives were the top hurdles to procurement transformation. Today, however, they're at the bottom, indicating that executives are now on board with transformations." says Gibbons. 
Gibbons expands, "But procurement isn't quite ready to do it from a tactical or logistical standpoint, and that's why the top two hurdles to procurement transformation are stakeholder resistance to change and procurement staff skills deficiency. It's not necessarily about having the wrong people on the team. In many cases, it's about not training them, not communicating with them or not bringing them along on that long-term, transformational journey."
Supply chain and procurement's has been long discussed. But to Gibbons' point, this is more about doing better with the people we have. Transformations are a team effort. And as many offices are now made to rely on remote work, the challenges of remaining a unified, high-functioning unit aligned in values, mission, and action are greater than ever.
Despite procurement's difficulty in quantifying its value proposition, we have made headway. Stakeholders and board members are now looking to procurement as a strategic advisor (third on the key issues list), and to deliver on value-adds through intelligent procurement strategies such as leveraging spend volumes with strategic sourcing and category management. Of course, after the disruptions faced and still to be faced by the global pandemic, increasing agility remains on the list, coming in at number five.
Improving analytical and reporting capabilities comes in at number eight and will help you to reduce costs and mitigate risks. And once again speaking to procurements lack of ability to quantify value, improving performance measurement capabilities comes in last on the list.
So, heading into 2021, and likely thereafter, the key themes for procurement are cost, risk, people, and digitisation. However, diversity and sustainability is not to be forgotten and should be part of every transformation agenda.
"Sustainability jumped up to number nine on the key issues list — it's never been on the top 10 before." said Gibbons, "And then supplier diversity placed number 11, which is also the highest it has ever appeared. Particularly within the US, diversity is now a must-have. And it's on everyone's mind, even at the C-suite level, so it's something procurement has to get on board for. Sustainability is a bit bigger in Europe, but we're seeing it growing in the US as well. I would expect that to continue in the same direction, following the new administration in the US."
The study also showed there is still room for improvements in extracting further value from areas such as category management, supplier relationship management, improved demand forecasting and planning and strategic sourcing. Luckily, all are areas where we can leverage today's tech to achieve more rapid advancements.
Transformation is hard, however. The complexities and the challenges to be faced are rarely evident until you are deep into the process, far after commitments have been made. 
Procurement technologies are still somewhat in their infancy. The path isn't yet cleared, and the ones leading the charge and cutting down the brush, are perhaps the ones who will feel the deepest cuts. Implementing new technologies, designing new processes, smashing silos and creating information flows; these aren't battles easily won. The efficacy rates of those daring to pave the way show the wounds.
Navigating Cost vs Risk
Back to my frustrations, or better stated, my concerns. Let's be clear; my point here isn't to lament about the woes of procurement. It is, in fact, quite the opposite.
We live in a marvellous age of deep tech and emerging technologies, and the wonderful new world of collaborative environments and real-time data exchange that they afford us. True procurement transformations really are possible. And yes, both cost reductions and risk mitigation can be achieved. Ambiguities, however, are often the death of success.
When it comes to risk management, most especially when looking at the area of availability of supply to ensure continuity of business, mitigation strategies often come at a cost. For instance, a common tactic, diversifying your supplier base could mean new asset requirements, as well as production trials, third-party testing and all their associated costs. Reducing risk may also mean moving to more local, often higher-cost suppliers. Other standard mitigation measures include increasing safety stocks and reverting to a 'plan b' such as less efficiently packaged material options.
The costs of minimising your risks can stack up quickly, and they must be evaluated against the likelihood of disruption and the level of impact on your organisation. But yes, with the right procurement framework, alignment on company values, and a full understanding and acceptance of trade-offs being made, all can be accomplished. 
As I'm fond of saying, procurement is a tough gig meant for strong hearts and brave souls. May you go forth with strength in your step and make this year better than the last. And may The Hackett Group's 2022 report reflect your efforts.