Hackett Group: Should people be at the top of CPOs' agenda?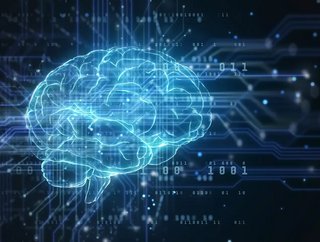 Nicolas Walden, Senior Director, Hackett Group, discusses the importance of investing in people when releasing intelligent procurement practices
In today's modern organisations, the procurement function is expanding. Merely just a few years ago executives in the function were primarily focused on sourcing and contracting suppliers; a much narrower, basic approach, with technology lagging behind many other functions. 
"We lack that investment, and the investment that we did have was often in limited or difficult to use tools. We found that many procurement teams were actually resisting the use and the adoption of technology. But moving forward to where we are now, from 2021 going into 2022, there has been a huge amount of investment. All these startups, private equities, fundings, tens of hundreds of millions have gone into a whole raft of new modern tools with all these great new features and functionality and a majority of procurement functions realise that they really do need to accelerate the adoption towards these modern tools, right? So it's a very big change to where we were from only a few years ago," reflects Nicolas Walden, Senior Director, Procurement Executive Advisory Membership Programmes, Hackett Group.
"These days robots, AI and smart intelligence are becoming embedded into the features and functionalities of these platforms. So where are we going next? It's about how we change the focus from simply talking about using technology. My vision for the function is about how we can become a much more modern and more strategic, business enabling function. And a key part of that will be the data and insights that we need to tap into to enhance decision making."
But while AI is likely to be the next key enabler in the future, Walden doesn't think procurement is there yet. "I don't think we are anywhere close to AI taking over procurement, but today if we think about what AI is, we are seeing some real life, interesting and powerful examples such as automated negotiation bots. You've got an AI powered tool that extracts data from a stream of requisitions that business users are raising, and then it goes out to suppliers and haggles with them. We are also seeing AI solutions being used in third party risk management, the tools are able to review and search through a large database of contracts or suppliers and market information, and identify differences and areas of risks to recommend actions for the business to take. So I can see AI being a huge enabler but we're really only at the start of that journey, I don't see it taking over the whole of procurement any time soon."
AI is also not the only tool that will need to be used in procurement to drive intelligence into the function. "We're going to need a number of different tools," says Walden. "One is automation, if we're going to be intelligent and smart in the future, procurement will need a tool to sort out its data - capture it, ingest it, bring in internal and external data - and provide a visual representation. Because we don't just want to use technology to automate processes we want to be intelligent with it. I see modern platforms having these sorts of features and functionalities to improve the overall environment. Stuff like cloud, IoT, sensors, GPRS, Big Data will all be game changers."
Is procurement intelligence the answer to global challenges in procurement?
While technology will be a key enabler, Walden doesn't see it as a 'silver bullet answer'. "I think we need to be led by the vision. What is procurement all about? Where are we going? Who do we need to be in the future to meet business requirements and provide business value? And so I see technology as just one of these tools. We need data, we need insights and analysis, and we need great people, and it's that last part that I think many organisations neglect, and don't invest enough time and energy into. There is this massive gap, the people aspect, new roles, new skills, new expertise, and new ways of working that I think too often gets missed."
But will this be at the top of procurement's agenda for 2022 and beyond?
"It should be," says Walden, "but it's definitely not the top priority. The top priorities for procurement will still be cost savings particularly in today's environment of scarcity and inflation. It will also be third party risk management, business resilience, supply assurance, sustainability, and mastering data and information architectures. We run a study every year that looks at the CPO top 10 priorities, and people are always in the top 10, but it's usually around number seven, eight, or even nine. But I think it needs to be much higher. One of the differences that we see with the world-class procurement organisation is that they invest double the number of training hours. They invest much more effort into developing their people. The majority of procurement leadership functions that I talk to are all on the same journey towards cost savings, but also managing risk, sustainability and collaborating with suppliers for innovation. We're all on the same journey and we're all chasing the same sort of people. You'll be able to bring in some people externally, but you'll also need to develop your own and move some people around the business. So I really think that people are key. It needs to be higher on that priority list."