GEP picked as procurement software for McCarthy Holdings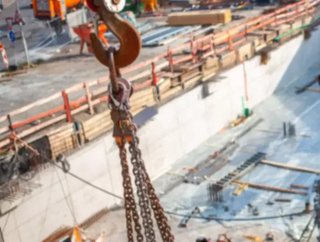 Leading supply chain and procurement software GEP chosen by construction company McCarthy Holdings to aid the transformation of its source-to-pay processes
McCarthy Holdings boasts being one of the largest construction companies in the United States, which means the need for up-to-date and efficient processes to maintain its impressive reputation and high quality of customer service is non-negotiable. That's why the firm has placed its trust in leading global supply chain and procurement software GEP to deliver the transformation of its source-to-pay processes and ensure McCarthy Holdings stays ahead of its competition. 
Procurement service set to streamline company operations
GEP's Smart Platform - founded on Microsoft Azure - is set to aid the construction company in ensuring maximum efficiency regarding its purchase-to-pay process and helping to optimise its contracting, invoicing, sourcing, and supplier management. 
"At a time when every construction company is actively managing price inflation and volatility, we selected GEP to help transform, automate, and streamline our procurement function, strengthen our partnership with suppliers, and deliver greater value to customers," says McCarthy Holdings' Vice-president in technology services, Steve Adams.
Supply chain consultancy and close partner to GEP, RiseNow, is also preparing to be involved in the action, chosen as advisor to McCarthy Holdings and providing project oversight during the procurement process transformation. 
Transforming company processes for a more modern, manageable approach
The cloud-native platform of choice, GEP Smart, is designed to simplify the often unnecessarily complex procurement process for businesses. Its target to stimulate efficiency, increase agility, and inject intelligence into purchasing and procurement operations makes it an appealing asset to any company looking to expand its network and service reach. And its ability to merge big ERP platforms only adds to its industry attraction. 
As of late, GEP has been in high demand, which pays merit to its impressive reputation in the procurement and supply chain sector. GEP Smart has also been selected by manufacturer Husqvarna to streamline its operations in North America, improving its processes and ensuring cost-effectiveness. Similarly, GEP is busy supplying consulting and management services to its customers dotted around the globe, working with Global 2,000 organisations worldwide and over 5,000 employees working hard to maintain the company's reputation.