GEP Outlook 2021: Supply Chain & Procurement Report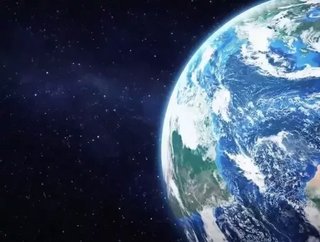 GEP – a leading provider of procurement and supply chain strategy, software and services – has released its latest global industry outlook report fo...
GEP, a leading provider of procurement and supply chain strategy, software and managed services to Fortune 500 and Global 2000 enterprises worldwide, has released its GEP Outlook 2021: Supply Chain & Procurement Report.
The report examines the turbulence caused to supply chains during 2020 and looks ahead to the priorities for 2021 and beyond. The new playbook gives guidance on navigating uncertainty, mitigating risk, optimizing costs and driving growth.
"GEP's 2021 Outlook Report examines why supply chains bent and frequently broke in 2020 in the face of wild swings in consumer demand, trade wars, tariffs, increasing environmental devastation, social inequality and lockdowns," says John Piatek, GEP's vice president, consulting, consumer goods and retail, and chairman of the firm's Thought Leadership Council. 
"This report provides companies with a new playbook to come to grips with a post-pandemic cost structure and supply chain uncertainty."
Supply chain and procurement trends for 2021
The report includes valuable insight on:
New Playbook – eight essential strategies to build resilience, navigate uncertainty and create advantage as a competitive differentiator
Global Business Trends – lessons from 2020, the major changes in political and economic policies and their implications for business leaders
Technology and Operations Disruptors – technologies transforming and automating supply chains, and unifying finance and procurement
The executive summary of the report says that while there are inevitably challenges still to come, there is optimism that better times are around the corner. It also highlights how supply chain resilience requires a fundamental shift in the approach to collaboration, with a focus on an ecosystem of partners and transparency.
Sustainability, diversity and inclusion are also high on the 2021 agenda.
The report was written by the GEP Thought Leadership Council, a team of industry and thought leaders, and is available for download.
GEP continues growth in Asia-Pacific
A leader in multiple Gartner Magic Quadrants, GEP recently announced that PTT Exploration and Production Public Company Limited (PTTEP) – the petroleum exploration and production company based in Thailand, with operations in 15 countries – has selected GEP SMART procurement software platform.
GEP SMART will enable PTTEP to manage its entire Source-to-Pay (S2P) process by digitally transforming its sourcing activities. This includes spend, project management, sourcing, contracting, catalogue management, guided buying and supplier management.
GEP SMART is a unified, cloud-native source-to-pay platform, built on a data-centric foundation with AI at its core