Five minutes with: Aegon's CPO Sara Harding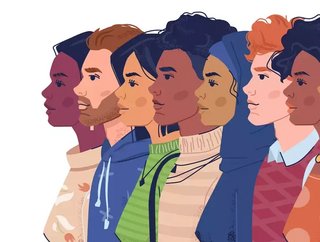 Procurement Magazine sits down with Sara Harding, Head of Procurement & Sourcing and CPO, Aegon to discuss diversity and inclusion
Please could you start by introducing yourself and your role?
My name is Sara Harding I am the Chief Procurement Officer of Aegon, a global financial services company. I've been in procurement for over 15 years, starting out buying coffee machines and eventually covering technology and other indirect spend in a variety of category management and country leadership roles. I joined Aegon in 2017 as its first CPO and my focus since joining has been on improving the profile of the function, increasing the value delivered, maturing the approach to third party risk management and improving operational excellence.

Before my procurement career, I'd spent ten years in commercial sales support, doing various business case and negotiation roles. When I came back to work full time after having my second child, I told my manager I needed to work more flexibly in order to be there more for my children. His response was that customer-facing work required presence and that I could spend all of my time at home if I wasn't happy with that arrangement. I wasn't and it was during the process of making me redundant that the opportunity to join a newly established procurement function arose and I took it, starting my career again at entry-level.
How has the diversity and inclusion landscape changed over the years?
The biggest change I observe is the openness with which the topic is discussed. A few years ago, before joining Aegon, I remember being the only woman in the room meeting a large all-male team and the manager of the team opened by apologising for the lack of diversity in his team and told me of the steps he was taking to improve it. I've been the only woman in many rooms over the years, and that open acknowledgement was a landmark moment for me. I think that teams that lack external diversity are now starting to look odd and out of place and I see them much less frequently now. In Aegon, and more widely, people are speaking out more and more about their experiences and the challenges of menopause, neurodiversity and many other topics previously unmentioned at work. They're changing the landscape of the conversation and more and more people are feeling encouraged to be outspoken and they are expecting to be heard.
When it comes to climbing the ladder in the industry, what kind of challenges did you face? How did you overcome them?
I experienced some amount of sexism and inappropriate behaviour when I was starting out and when I became a mother, some people seemed inordinately interested in my childcare arrangements or my husband's comfort while I was working away from home, as well as whether I'd be able to manage the workload or complexity of certain tasks while having a family. In my first procurement roles, I worked part time and still was regularly given promotions because I was lucky enough to work for people who valued my contribution rather than just my presence. I worked on a term time only contract for many years, specially created for me, and it only ended when I was invited to relocate to the US for a couple of years and with the caveat that the role would be full time because, my manager told me, "The US division won't understand this part time arrangement"!
I'm neurodivergent myself and I've never really been very open about that until recently because of the lack of maturity of the discussion within society and the companies I've worked in previously. But although I never shared my specific diagnosis, I have been able to share, directly and indirectly, specific challenges or aspects of my personality when necessary with managers, colleagues and my teams. I had some very supportive managers in my corner and other people I could trust to provide advice and encouragement. I think the role of the manager in enabling an inclusive environment is foundational and I set high standards in this area.
I have also enjoyed the privilege of excellent support at home from my husband, extended family and a housekeeper. I've been able to travel extensively for work for the last 15 years with the confidence that everything was being taken care of at home in my absence and without that my options and opportunities would have been much more limited.
What advice would you give others interested in becoming a part of the procurement industry?
I've had a fantastic career in procurement so far, full of new experiences and learning so I'd always recommend it to others. I think a procurement career is open to anyone regardless of background and people interested should know it doesn't have to be a one way door – it's possible to move in, gain commercial experience and move on into other areas of a business. I'd advise people not to be put off by anything they've heard of procurement being operational or bureaucratic or to assume that they need experience of the processes or categories beforehand. In my view, those who are most successful are able to understand the commercial requirements of the business and broker those same requirements with their supply chain. Being able to take different perspectives and to learn from the business, suppliers, colleagues, lawyers as you go are also key skills that allow you to take on new categories, geographies and roles.
What are the benefits of diversity and inclusion?
A CEO at a previous company said he understood highly diverse companies outperformed their peers according to studies but that wasn't why he was championing it, instead, saying increasing diversity was just the right thing to do from a moral standpoint. I think that's a great way of looking at it. We shouldn't need to sell diversity and inclusion on its merits: achieving equality and celebrating diversity is just the right thing to do. We're looking at living longer lives with a limited set of resources and inclusion is key to meeting the sustainability changes ahead of us all.