Five minutes with: Action Sustainability's Vaishali Baid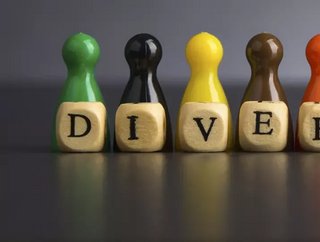 Vaishali Baid, Senior Consultant at Action Sustainability sits down with Procurement Magazine to discuss diversity and inclusion
Please could you start by introducing yourself and your role?
My name is Vaishali Baid, I am the Senior Consultant and sustainable procurement and social value expert working for Action Sustainability – a globally recognised leader in sustainable procurement and supply chain management. In my role, I'm responsible for advising and developing strategies for clients from public and private sectors to support them with integrating sustainability and social value into their procurement and supply chain processes. You will also often see and hear me delivering Social Value training through the Supply Chain Sustainability School – a multi-award-winning learning and development platform focused on training up the UK Built Environment industry on all matters of sustainability.
How did you find yourself to be in the procurement industry?
While I was pursuing my Master's in Management, I was fascinated by the sheer variety of internal and external stakeholders that a procurement function must coordinate with. From the first day at my job, I started interacting with global suppliers, senior-level stakeholders and coordinating with operation teams. Every day there were new challenges and new learnings. These have glued me to procurement.
Throughout my journey, I have experienced diverse projects, stakeholders, from different corners of the world and have gained a wealth of cross-industry experience. These experiences were enough for me to choose procurement as my career path.
How has the diversity and inclusion landscape changed over the years?
The good news is that diversity and inclusion are now, on the most part, added to Boardroom agendas. Organisations are setting achievable goals that are much more ambitious than what I had experienced many years ago. ESG and sustainability are also providing the much-needed momentum to make diversity and inclusion part of procurement strategies. Gen Z are also starting to ask the right questions beyond the products' whereabouts, which has sent a ripple effect across the industry to drive actions focused on diversity and inclusion.
When it comes to climbing the ladder in the industry, what kind of challenges did you face? How did you overcome them?
It's a conventional notion that everyone thinks about climbing the hierarchical ladder as an obvious next step in their career. I learned early in my career that I should focus on things that matter and how I can make a difference through my work. That was it!
Having a mentor/coach can be career (and even life) changing! I was lucky that my mentor advised me earlier on in my career that I should not just run behind success, but concentrate on the difference I can make and eventually success will be mine! Still, her words linger in my ears.
Good communication can solve all problems. That's the mantra I learned in my career. For obvious reasons, we always assume certain aspects in our professional journeys, but authentic and clear conversations can be a game-changer.
What advice would you give others interested in becoming a part of the procurement industry?
"If you're offered a seat on a rocket ship, don't ask what seat! Just get on." ~ Eric Schmidt
Essentially, just find your rocket ship and start your journey. Procurement has wings that can make you fly. Gen Z looks at everything from a lens of innovation, sustainability, and technology – and that too is what procurement needs! It is the best time to be a part of an industry that is going through a transition, and every element of procurement needs to be looked at from these lenses. Procurement has the power to make a just world a reality!
What are the benefits of diversity and inclusion?
We need to have more innovative mindsets within our organisations. Having a diverse talent pool also means having more innovative and creative ideas. Organisations that have embraced diversity in their business have seen wider perspectives, newer problem-solving techniques and unique ideas in their strategies.
The industry as a whole is catering to diverse customers, geographies and needs. This could potentially offer businesses a chance to understand their customers better from an internal perspective. Lastly, it allows an organisation to focus on recruiting talents based on skills giving them access to more to choose from.