Firms Combine Logistical Capabilities to Support the NHS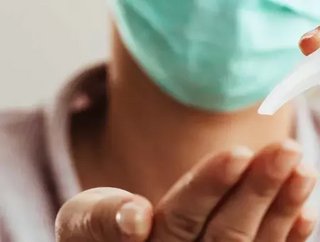 Two firms in Edinburgh are combining their logistical arms to ensure the British supply chain for hand-sanitising spray supplies the frontline services...
at Summerhall Distillery switched its available resources during the height of the pandemic to develop and produce hand-sanitising spray to help keep frontline workers safe. It's logistics partner, , part of – Europe's largest and fastest-growing express palletised freight network, and part of Imperial Group, transported goods to the NHS, emergency services, schools and care homes across Scotland. So far, the distillery has produced over 90,000 bottles of hand sanitiser for frontline services including the armed forces, care homes and pharmacies across the UK. By working together closely, two small and agile local Edinburgh businesses ensured that they could better meet the needs of their customers and keep to tight deadlines when supplies were short.
Vanda Roberts, general manager at Palletways Edinburgh, said: "Despite the challenges, our services continued throughout the crisis. Our team worked exceptionally hard under the most adverse trading conditions imaginable, but we kept going to keep vital shipments moving.
"The current climate continues to place an even greater level of importance on efficient collections and deliveries. The palletised freight industry is the unsung hero during the crisis, and we're proud of the part we played – and continue to play - in the national effort to support our frontline workers." 
Dave Quinnell, general manager and head of sales at Pickering's Gin, added: "We were incredibly proud to be able to step up and do our bit to bolster the supply chain when larger sanitiser producers were struggling to keep up with the demand for hand sanitiser. Using a local, responsive business for our logistics, meant we didn't lose any time reaching those who needed it most."
Palletways Edinburgh is one of over 115 transport providers that are part of the Palletways UK network. They benefit from shared expertise and resources from within the group to deliver consignments of palletised freight to market faster and more cost-effectively than ever before. The Palletways Group comprises 450+ depots and 23 hub operations, through which it provides collection and distribution services across 24 European countries, including the UK. And, today, the company can openly say that they are supporting the National Health Service, and frontline service workers to fight the tide of the COVID-19 pandemic.