ENMAX Fuses GEP Smart Procurement into Global Supply Chain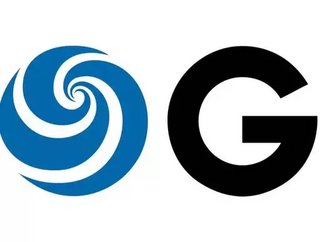 ENMAX Corporation, a primary provider of electrical services, products and solutions across Alberta, Canada has selected GEP SMART to help its supply ch...
, a market-leading provider of SaaS-based procurement and supply chain management software, announced today that ENMAX Corporation, a primary provider of electrical services, products, and solutions across Alberta, Canada, selected GEP SMART, following a competitive review.
GEP SMART's Sourcing software will provide ENMAX's supply chain organisation with greater efficiencies and a streamlined public bid process. This is the first step toward a digital transformation vision with the goal of driving greater value for their customers.
ABOUT GEP SOFTWARE
According to GEP, GEP SMART is a unified, cloud-native source-to-pay platform, built on a data-centric foundation with AI at its core and user-first design. GEP SMART enables Fortune 500 and Global 2000 clients to drive optimum efficiency, agility, visibility and actionable intelligence into all procurement and purchasing functions, while eliminating burdensome infrastructure and support costs to achieve maximum ROI.
GEP products capitalise on machine learning and cognitive computing, advanced data and semantic technologies, IoT, mobile, and cloud technologies, and are designed to incorporate continual innovations in technology. The software integrates easily with third-party and legacy systems, such as SAP, Oracle and all other major ERP and F&A software. 
ENMAX Corporation is not the only company that has recently selected GEP products. Amcor Flexibles Asia Pacific — a leader in developing and producing responsible packaging for food, beverage, pharmaceutical, medical, home- and personal-care, and other products, and Stockholm Exergi, the largest supplier of district heating (heat, cooling, and electricity combined) in Sweden, both have selected GEP Smart this earlier month. 
The COVID-19 pandemic intensified the supply chain disruptions of 2020, but to John Piatek, GEP's vice president, it wasn't the root cause. Other shocks such as growing security threats and globalisation were already in play before COVID-19 hit, forcing supply chain and procurement leaders to grapple with and change their strategy and perspective.
Piatek : "Supply chains and procurement are a key driver of sustainable competitive advantage, but despite spending millions on ERP solutions, most global companies are ill-equipped to effectively manage complex global supply chains in face of uncertainty, global warming, tariffs and trade wars, and national governments increasing control of natural resources and strategic industries."