Driving supplier diversity with predictive procurement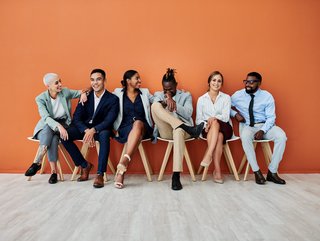 Discover the importance of supplier diversity and how predictive procurement can help in this area according to software development leader, Arkestro
Supplier diversity - a critical objective for many in the procurement function. There are many reasons for why this is such an important goal include:
Addressing inequality and social injustice
Increasing attractiveness to prospective employees, customers and investors
Improving supply chai resilience
However, despite having many benefits, supplier diversity isn't easy to achieve.
"Companies need a clear strategy to direct spending toward businesses owned by Black people, women, and other underrepresented groups. Companies also need to allocate resources to source, vet, and build capacity among diverse suppliers, as well as the infrastructure and technology needed to track supplier metrics and diverse supplier spending targets," said Bain & Co.
While it is a challenging target to achieve, it is certainly worth the effort: "Companies that diversify their supplier bases tap into the economy's full potential and enjoy stronger business outcomes," added Bain & Co.
Predictive procurement - the solution to critical supplier diversity
With supplier diversity being a top priority for many organisations, it is important to navigate the complexities of developing and implementing effective infrastructures and technology to deploy a strategy.
Akresto sees predictive procurement as the answer.
Harnessing its vast database of supplier diversity certifications, machine learning, and modelling capabilities, Arkestro is able to help its customers prioritise and recommend diverse suppliers based on historical preferences.
"Arkestro uses a custom model for each client based on their specific diversity goals. Goals can be customised so focus can be put on particular groups," commented Arkestro.
The organisation's model looks at historical data in order to understand the volume a supplier can handle at a given time, as well as how diverse a supplier is.
To help build trust in the historically underrepresented, Arkestro also provides supplier relationship management features.
A successful user of Akrestro's solution includes Linda Chuan, CPO at Box. Chuan commented: "Visibility into supplier diversity was limited [at Box] to the types of businesses we were working with. Arkestro has given us more control and visibility into the diversity of the staff at companies we partner with, allowing us to take our diversity and inclusion program to the next level."
To find out more, click here.