DHL Supply Chain, Leader in the 2021 Gartner Magic Quadrant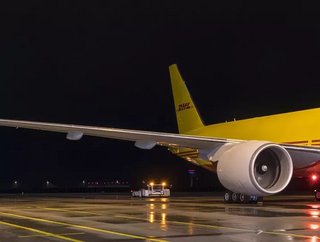 DHL Supply Chain named a Leader in the 2021 Gartner Magic Quadrant for Third-Party Logistics, Worldwide
DHL Supply Chain, the contract logistics arm from Deutsche Post DHL Group, provides customised and integrated logistics solutions that drive efficiency, enhance quality and help build more agile and responsive supply chains.
After evaluating sixteen international logistics companies based on their completeness of vision and ability to execute,  today, DHL Supply Chain was named a Leader in the 2021 Gartner Magic Quadrant for Third-Party Logistics, Worldwide. 
"We believe that we scored particularly well thanks to our agility and ability to adapt, and these strengths are especially important to help our customers drive innovation into their fast-evolving supply chains," says Oscar de Bok, CEO of DHL Supply Chain Bonn, CEO of DHL Supply Chain..
"Our agility and ability to adapt – especially visible during the corona pandemic – are highly valued by our customers. Through proximity and intensive dialogue with our customers, we understand their true needs and challenges and can find the best supply chain solutions for them. We are particularly proud that even during the pandemic, we were able to react quickly to emerging challenges and develop the best supply chains solutions for our customers. Setting up new fulfilments operations and transport solutions - sometimes literally overnight - was only possible through our developed data analytics, well-trained teams, and a right first-time culture. Our progress in digitalizing supply chains has been a major contributor to our successes here." 
We've touched on DHL Supply Chain's data-driven approach to transformation before, where De Bok recognised the importance of effectively leveraging data: "In the logistics industry, we sit on so much data and information and this means we have lots of visibility over what's happening in the market," he said. "By leveraging machine learning in a better way, we can start telling our customers what will happen tomorrow instead of it being the other way around. Data has allowed us to accelerate decision-making, making conclusions to implement changes within the supply chain together with our customers much quicker."
It seems the strategy was a winning one. 
"We are very pleased to be positioned as a Leader in this Gartner Magic Quadrant for Third-Party Logistics, worldwide," says Patrick Kelleher, Global Chief Development Officer at DHL Supply Chain. "In our opinion, DHL is arguably the world's leading global 3PL service provider when it comes to sustainability, and it's particularly rewarding in light of our sustainability efforts, which we are implementing so successfully. It is important to us to find not only the best supply chain solutions for our customers but also making these solutions as sustainable as possible. With our ESG agenda and our group-wide GoGreen programs, we help our customers to deliver against their sustainability goals."