DHL and Deutsche Post specify zero emissions plan in Germany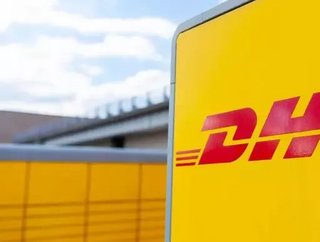 German companies DHL and Deutsche Post have given details about their zero emissions strategy in Germany...
Deutsche Post and DHL have today specified how they plan to implement their zero emissions strategy to become more eco-friendly over the next few years.
This comes after the Deutsche Post DHL Group released its new sustainability strategy last month, which outlined its target to produce zero emissions by the year 2050. 
Expanding on this plan, the Group plans to make investments into facilities supporting carbon-neutral production. 
The aim of this is to allow the Group to retro-fit its existing buildings and further expand its electric fleet. 
Board Member for Post & Parcel Germany at Deutsche Post DHL Group, Tobias Meyer, explained the plan, emphasising the company's approach to becoming more eco-friendly.
Meyer said: "Climate change is the most pressing challenge of our times. 
"As Deutsche Post and DHL, we want to continue moving forward and expand our position in Germany as sustainability leaders in logistics. 
"Despite the growing share of goods-related and transport-intensive shipments in our network, we will reduce the carbon emissions we cause, both directly and indirectly, and offset the remaining emissions to an even greater extent than before. 
"We will transform our infrastructure and our processes, and offer new, climate-friendly products." 
He added that their goal involves continuing to be "the leading postal and parcel service provider – not least where environmental and social sustainability are concerned."
The Deutsche post DHL Group aims to direct their focus on specific areas to help ensure that they reach their target by 2050. 
These include: packstation network expansion, moving to rail shipments, constructing green buildings, and expanding its fleet of E-trikes and E-mobility vehicles. 
Expanding the Packstation network
DHL's Packstations have the ability to deliver shipments to customers whilst reducing carbon emissions by an average of 30 per cent. They allow DHL's customers to send and receive parcels during both the day and night in an easy and convenient way. Each person making a delivery using the system is able to deliver and collect several parcels at any one time, owing to an efficient process. 
As a result, Packstations are important for protecting the environment, with DHL claiming that the next generation versions will be more energy efficient. This is due to solar panels situated on top of the parcel vending machines, which provide a surge in power whilst still being eco-friendly. By 2023 DHL and Deutsche Post plan to grow the Packstation network to over 12,500 due to "environmental aspects" and "high customer demand". 
Changing tracks: Moving to rail shipments
Every day a fleet of DHL parcel network trucks delivers shipments to customers across the world, cutting transit times for parcels and to make sure the ratio of parcels to transportation is equal. However, the company noticed that the share in rails shipments was at only 2 per cent, and so the Deutsche Post and DHL Group are planning to triple that figure to 6 per cent, with it rising to as much as 20 per cent in the long term. 
One way that DHL plans to achieve this goal is by swapping fast freight trains for newer locomotives and making improvements to the rail tracks. It will also aim to implement more efficient and cost-effective ways of loading parcels from truck to rail and visa versa. Rail transport shares for weekend transportation have been on the rise for DHL since the year 2000. 
In addition, DHL has deployed five weekend trains since the start of their pre-Christmas peak season in partnership with rail freight company DB Cargo. To maximise this already climate-friendly railway parcel service, DHL plans to provide rail sidings on site for selected larger parcel centres which the company hopes will result in several positive outcomes. These outcomes include: speeding up loading times, reducing the amount of transport to the terminals, and will allow for a larger volume of parcels to be delivered by rail in their allocated time slots. 
Constructing "Green buildings"
Another aspect of the German logistics company's plan is to build up to 280 carbon neutral delivery bases, also known as green buildings, throughout the country by 2025. 
Paid by Deutsche Post's company collective agreement, the Group says that delivery staff will "distribute mail and parcels to households in their various districts." Features of the new green buildings include heat pumps to provide underfloor heating, photovoltaic systems, and in some of the buildings, battery storage systems will be installed in relation to the energy efficiency model. The batteries, repurposed from used e-vehicles, then store solar power collected by the su during the day, and use it to charge the new e-vehicles. 
In contrast to other buildings, each delivery base, thanks to solar energy among other eco-friendly additions, saves nearly 20 tonnes of carbon each year. This means that by 2025, Deutsche Post and DHL will have achieved a carbon saving of 5,600 tonnes. A mail centre is also planned to be built near Munich with completion of the project expected at the end of 2023. 
The aim is that the building will provide space for around 1,300 employees and, much like the delivery base, will feature a megawatt photovoltaic system producing 1.5 megawatts of power and storage for batteries. Other elements to its design include a green roof and facade and heating and cooling provided by a geothermal heat pump. 
Opening next year in Ludwigsfelde near Berlin, a new parcel centre is yet another way in which the company plans to achieve zero emissions. The building's electricity source will come from solar panels and it will have its own combined heat and power plant. DHL and Deutsche Post say that the share of green electricity at its production facilities will remain at 95 per cent overall. 
E-mobility and e-trikes
Deutsche Post DHL already has a fleet of over 15,000 "StreetScooter" electric vans, making it the largest e-fleet operator in Europe. The company plans to make this even bigger with an additional 6,500 StreetScooters in 2022. There will also be the introduction of a new model named the StreetScotter Gigabox which claims to have a load capacity of 12 cubic metres and space for up to 240 parcels. The new vans are expected to be in service during the course of this year. 
By 2025, DHL's delivery fleet plans to consist of around 37,000 e-vehicles, including those with commercial capabilities. The organisation hopes the fleet expansion will help them to reduce their carbon emissions by up to 150,000 tonnes per year. Yet the company continues its determination to be carbon-free with the adaptation of its charging infrastructure which it says "aims to serve the needs of a growing e-fleet." The Group already has 20,000 charging stations in its arsenal. 
As well as vans, the e-fleet is also home to 8,000 e-bikes and 9,000 e-trikes, though the latter plans increase by a further 5,000 by the year 2025. The bikes are an environmentally and carbon friendly alternative mode of transport making city-street deliveries easier and more accessible. Around 58mn small parcels were delivered either by trike or bike in 2020 alone. With Deutsche Post DHL Group's current plans in place, however, that number will almost certainly increase in years to come. 
Today, Thursday 22 April, is also Earth Day and the theme is "Restore our Earth", which DHL and Deutsche Post's zero emissions strategy will definitely contribute towards, making the planet less polluted and more eco-friendly.