Deloitte Releases 2021 Chief Procurement Officer Survey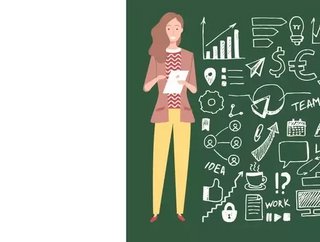 Deloitte's 2021 Global CPO Survey addresses the evolving role of CPO's as business dynamics change and procurement operations become increasingly co...
2021 marks the 10th anniversary of the Chief Procurement Officer Survey, a bi-annual report that sheds light on the ever-evolving role of procurement in an increasingly complex business world. Two years ago, the 2019 edition, rather ironically, focused on complexity as a major factor in procurement performance; had businesses jumped onto that, at the time, and simplified their supply chains, they might have avoided the catastrophic effects of COVID-19, the following year. 
This year's survey, titled "", highlights the importance, in light of the pandemic and subsequent supply chain meltdown, of agility as a critical emerging competency that CPOs must crack to avoid any further fallout as we move forward. 
"CPOs are uniquely positioned to help their organisations navigate such a historically disruptive time and build the agility required to thrive amidst external forces like the COVID-19 pandemic that pose significant challenges for the global economy. The time for CPOs to stand up and help create change is now."
- Ryan Flynn, Principal, Deloitte Consulting LLP
What is the Global CPO Survey? 
The Global Chief Procurement Officer Survey is Deloitte's every-other-year publication that gauges the capabilities, perceptions, performance, perspectives, plans, and priorities of approximately 400 of the world's leading CPOs. 
The CPO Survey, like every other year, is packed full of insight regarding the nature of the actual pandemic risk impacts, the potential risks that may spawn from the recent disarray, and the risk mitigation plans being put in place by organisations. According to Deloitte's analysts, supply chain resilience is the clear antidote to supply chain risk, and "resilience", in this case, has both a dimension of agility related to recovery and of business continuity. 
Gauging Agility Post-Pandemic
In this year's survey, Deloitte's researchers attempt to gauge agility through specific capabilities and through a composite "agility index". The team's findings, hidden within the study, reveal that there is a strong correlation between agility and higher overall performance and other procurement capabilities. 
The survey found that higher-performing procurement organisations display key agile characteristics, including:
Twice as likely to leverage hybrid managed service support models to access knowledge, capabilities and experience not available in-house.
Ten times more likely to have fully deployed Robotic Process Automation (RPA) solutions.
Eighteen times more likely to have fully-deployed AI and cognitive capabilities. 
In a world where procurement has evolved into a key driver of competitiveness, Deloitte's findings paint a very clear picture of what's happening to the modern CPO: they're transcending their traditional roles and moving towards roles that see them working as a transformational catalyst and intelligent strategist. According to the survey, high-performing CPOs spend almost 15% more of their time as strategists and aim to spend more than 50% of their time on strategic activities. 
Managing and Mitigating Supply Chain Risk
The greater majority of survey respondents ─ 70% ─ indicated that risk has increased over the last year, in light of the novel Coronavirus and its ravaging effect on the global economy. 56% said that their key suppliers either went bankrupt or were severely affected, while 41% found themselves expediting shipping to keep supply lines flowing. 
The Expanding Priorities of a CPO
Across the board, CPOs have indicated that their top priorities are growing in both size and importance, with the scope of their role evolving with every day that passes. For the first time in Deloitte's ten-year CPO Survey's history, respondents did not put spend reduction as their top priority. Instead, they listed "driving operational efficiency" in the top spot. 
Here are some key takeaways:
Digital transformation retained its spot at number three but has continued to grow significantly in importance, increasing by 20% since the 2019 survey. That's the second-highest priority increase across the COVID-19 era. 
Corporate social responsibility (CSR) ─ the recognition that spend, if well managed, can do societal good ─ saw the largest increase of all priorities (22% up versus 2019) and is 75% more likely to be formally measured by high-performers. 
Innovation came in at fourth place in the rankings, with a weighted score of 72.9 ─ only 5.1 behind the top spot ─, reflecting the need to up-level internal operations and improve supply chain transparency and supplier collaboration more broadly. According to the survey, high-performing companies are generating the greatest supply network visibility, thanks to "next-gen" technologies like AI and cognitive. 
"This year has demonstrated the importance of bringing CPOs into higher-level C-suite conversations. They bring significant value to the table — whether it's in navigating risk, helping realise digital transformation, or furthering corporate responsibility initiatives."
- Jennifer Brown, Principal, Deloitte Consulting LLP
Key Focuses for CPOs Moving Forward
CPOs and procurement teams the world over should take a page from Deloitte's book and set themselves up for success as we move into a new, unpredictable era of human history and altered supply chain norms. 
Here are some of Deloitte's top suggestions: 
Focus on relationships and influence across functions and supply markets:
Deloitte's research found that organisations consider "high performers" and "agility masters" perform better on higher "quality of [stakeholder] influence" rather than just the "quantity of sourcing-centric [spend] influence". Moving forward, procurement organisation's need to think of third-party managed service providers and ecosystem partners as extensions of their own enterprise and focus on stakeholder/customer management at the very centre of their strategy. 
Leverage flexible workforce and resource deployment models:
The survey also found that high performers invest in agility by developing talent and accessing capabilities, knowledge, skills and experience through on-demand, hybrid service delivery models ─ teams augmented with external support services. "Although full-time hires remain the main source of talent acquisition, high performers also highly favour internal agile workforce deployment. They also avoid wholesale outsourcing of their functions to large BPO providers and tend to use hybrid operating models for select activities—e.g., tail spend management, market intelligence, category management execution support, and other specialised centres of excellence that are extensions of their existing teams".
Spend more time on strategy and transformation:
In addition to taking on the roles of operators, doing deals, saving money, managing contracts and stewards, assuring supply and compliance, high-performing CPOs are investing time as transformational catalysts and intelligent strategists. 
While most CPOs spend 74% of their time on transactional and operational activities, Deloitte found that high performers spent approximately 63% of their time on these types of activities. Even more interesting was the following insight: "agility masters don't spend as much of their time doing strategic work as the high performers, but they're spending more time in transformational activities to build capabilities on the fly that helps them deliver higher performance down the road." This implies that agility masters are even more forward-thinking than leading CPOs, who already run timelines years in advance.
Invest in next-gen technologies:
It goes without saying that next-generation technologies are going to optimise organisational effectiveness and efficiency. That's a given. As Deloitte puts it, "advanced digital solutions are a key enabler for success". Their survey reveals that high performers are 4-5 times more likely to have fully deployed advanced analytics or visualisation. The digital capabilities that they employ which are delivering the most value include diagnostic analytics & visualisation, predictive, RPA, and artificial intelligence (AI). 
While analytics are becoming increasingly advanced through technological means, it is still a key focus for the majority of CPOs ─ unsurprisingly, as supplier relationships depend on not just statistics but also humanity. 
"Strong digital capabilities can help Procurement organisations improve data visibility and the ability to collaborate/synchronise with suppliers, enabling greater agility both within these organisations and across the extended supply networks. CPOs can work toward building use cases for the Internet of Things, 5G, blockchain, control towers, and collaborative workflows enabled by AI/machine learning to up their digital game in these areas."
Get your digital house in order:
According to respondents, the top three barriers to the effective application of technology in procurement are "poor quality of data, poor integration across applications, and lack of funding. Lower-agility organisations, in particular, struggle with integration and funding. On the flip side, the top two enablers of successful digital procurement transformation are a clear enterprise digital strategy (with executive sponsorship) and maintaining a holistic view of digital transformation (i.e., not just automating P2P). Agility masters, in particular, focus on driving outcomes and near-term impact, e.g., process efficiencies and quick savings, which then act as investments for more strategic and digitally intensive improvement areas."
Your organisation could be packing an analytical arsenal the size of the United States military, but the fact of the matter is, if you've only got access to bad data, it'll translate directly into bad analytics. According to Deloitte, CPOs recognise that poor data quality is a massive issue right now. "Some of the ways [CPOs] can consider addressing [poor data quality] are standardisation (to enable better configurability), reducing complete reliance on IT partners, controlling their own data destiny, and making improvements iteratively along their data transformation journey."
Adopt an agile mindset: 
"CPOs can use design thinking to move quickly and iteratively with their stakeholders and build capabilities that deliver focused outcomes. They can look at increasing sourcing cycle frequency and readjusting priorities to match stakeholders' expectations while focusing on a longer-term strategy to deliver value to the business.
Being agile in procurement requires failing fast on a smaller scale to get to a great solution more quickly. CPOs with the most impressive combination of performance attainment and ambition are the ones thinking in exactly this manner."
The 2021 Deloitte Global CPO Survey features far more data than I've covered in this little piece, and it's a must-read for CPOs, procurement professionals, and suppliers alike. But ultimately, my key takeaway is this: as procurement continues to mature and professionalise itself as a digitally-enabled service provider and strategic business partner, companies will become more agile whilst simultaneously becoming both more robust and resilient to the potentially trying times ahead.