CRM in Procurement: From 1999 Until Now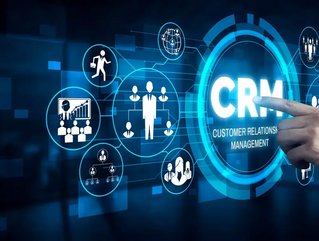 When CRM software was first introduced, not many companies paid attention. Now, Gartner predicts that CRM solutions will be among the top revenue areas
It's no secret that customer relationship management (CRM) software helps procurement executives better-set priorities, allocate resources, and react to changing market conditions. Through a systematic approach that evaluates sub-tier networks, companies can determine how their suppliers contribute to their success and develop ways to improve their performance. Yet four recent trends—digitalisation, personalised customer experiences, scarce resources, and global instability—have spiked corporate interest and launched next-gen CRM programmes. Here's what you need to know…
A Short History 
When CRM solutions were first introduced in 1999, only a small number of organisations jumped on board. To be fair, the software was new, slightly confusing, and extremely pricy. Yet before long, the first open-source CRM hit the market, solutions migrated to the cloud, and suddenly, even small businesses and startups could use CRM software. Widespread adoption triggered huge drops in price—which in turn led to greater adoption. 
Fast-forward to 2009. Gartner held its first Customer Relationship Management Summit, which set certain standards and guidelines for CRM going forward. Over a decade later, Gartner predicted that CRM will be the single largest revenue area in enterprise software spending in 2021. How's that for rapid change? 
Now let's talk about the future. In 2021, many industry leaders predict that CRM solutions will shift from standardised platforms to specific, bespoke solutions. Organisations will create and measure KPIs that track their unique progress and procurement focus. According to Stan Garber, Scout RFP's president and co-founder, the following are some key KPI areas for procurement firms to highlight: 
Rate of opportunity creation

Per cent of purchases in budget

Project inbound versus complete/cancellation date

Project duration by state (from input through close to review/renewal)

Efficiency per employee and group

Supplier volume/per cent of contractual commitments

Financial impact
Three Focus Areas for Development 
Going forward, we'll also need to equip CRM software with additional capabilities in order to cope with global procurement crises. Spend Matters suggests the following three upgrades for the future: 
Real-time data.

CRM software should send automated information about suppliers, global shipping/freight conditions, and factory issues straight to procurement teams. The time for email chains and Googling is long over—updates should come straight to you. If an Indonesian factory is in flames, procurement must know. 

Corporate memory.

As employees spend less and less time in a single job, workplace knowledge must remain intact. CRM software should capture what's happened over the course of a supplier relationship, such as past contracts, face-to-face meetings, and fulfilment records. 

Saving opportunities.

Procurement teams can't just collect data—they have to act upon it.  CRM software should help identify opportunities for cost savings and improved supplier performance. For example, criteria-based searches can help procurement managers find nearby Indian factories if a local supplier falls through. 
Obviously, these changes won't happen overnight. But 'with a new mindset and the right tools to support it, procurement is headed for an exciting transformation', said Garber. 'As scary as that might sound to some, moving beyond the traditional goal of cost savings to enable far-reaching initiatives and benefits will ultimately help procurement drive company-wide success'.