Critiqom land four-year multi-million-pound procurement deal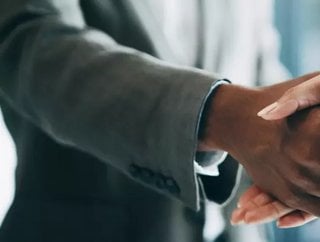 Communications Specialist, Critiqom, secures four-year multi-million-pound agreement for supply of postal services with Scottish Procurement
Critiqom, a Scottish-based communications business, recently announced its ground-breaking multi-million deal, which will see those accessing services through Scottish Procurement given the option to modernise their communications approach. 
By providing an increased amount of choice in communications, the company says it will succeed in ensuring a reduced environmental impact linked to mail production. 
The Opus Trust Communications company, which is accessed by the likes of local authorities, police, universities, central government, and other public sector bodies, insists that choosing a local supplier to aid in enhancing the efficiency of public sector communications would subsequently speed up its goal to go green.
"This is an opportunity to look at the bigger picture and to use our knowledge to accelerate change for public sector organisations in Scotland," says Director at Critiqom, Gerry Crawley. 
"We know that we can deliver great efficiencies and cost savings by encouraging the public sector in Scotland to adopt a new approach that embraces digital technologies."
The tender also introduced a second lot, focusing on digital communications and hybrid mail, in an attempt to administer reduced costs for its customers. All services within the framework agreement will also be delivered in-house. 
It seems the overall aim for the deal with Scottish Procurement lies with innovating and modernising the communications sector, resulting in lower prices and an increased focus on sustainability. 
Who is Critiqom?
Based in Bellshill, Scotland, Critiqom supplies omnichannel solutions for companies, businesses, and organisations, all while claiming to provide innovation and drive engagement simultaneously with reducing the costs of its operations. 
Its vision: to become the UK's multi-channel communication service of choice. But how is it aiming to get there?
Critiqom insists that by spearheading customer communications with partnership and modernisation, they can achieve exceptional levels of service and choice delivered to their clients. By churning out consistently high-quality operations and by generating revenue with an emphasis on sustainability, it intends to achieve the reduced costs in communications that its clients are looking for. 
Why sign the deal now?
Increasingly, more and more companies are being put under pressure to ensure their carbon footprint and sustainable strategies are aligned with, or surpassing, competition in their field. As attention is drawn to the climate and concerns arise over the sustainability of large companies in the future, the majority of businesses are battling with time to decrease their impact on the environment and ensure policies are put into place to show their progress.
Crawley states that, where possible, the company aims to provide as little distance as necessary between manufacturing and the recipient. The tender boldly claims it looks to help steer the direction in which organisations think and showcase how digitalising communications can only serve to benefit the economy and environment on a large scale.