Procurement professionals feel more valued following COVID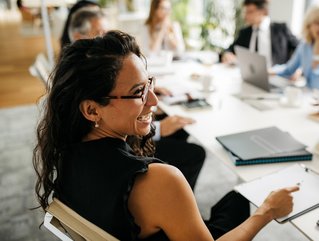 Pandemic challenges have seen procurement's stock rise with C-suites and has elevated the most under-valued professionals in supply chain to new heights
The pandemic has been hugely challenging and disruptive to the business world, but it seems that at least one commercial function has been left smiling: procurement.
According to an in-depth survey of procurement professionals, almost three quarters (73%) say directors and heads of other departments now have a better understanding of what the function offers and that procurement is "very much valued" in the organisation.
The CIPS/Hays 2021 Procurement Salary Guide and Insights survey also reveals that more than half of responders (59%) say that they are now more likely to be involved in projects from the start than was the case pre-pandemic.
Pandemic boost for procurement pros
In the private sector, more than half (53%) of procurement staff say managing supply chain risk is their biggest issue, while 49% say it is recovering from the pandemic. These issues are also the highest-ranking challenges for procurement in the charity and not-for-profit sectors, at 48% and 46% respectively.
However, in the UK public sector, recovery from the pandemic remains the top priority for 58% of responders, followed by changing EU procurement regulations in the wake of the UK's departure from the EU (56%).
The skills needed to perform the role effectively are also evolving. Soft skills are of key importance for all sectors, being most important in the private sector (95%), followed by the public sector (92%), then charity and not-for-profit (91%).
While relationship management has always been fundamental to procurement, respondents say the pandemic has cemented the value of building meaningful supplier partnerships, elevating it to an essential and highly sought-after soft skill.
The survey shows that greater exposure to strategic initiatives - in addition to the traditional remit of cost reduction - has left many in procurement relishing renewed responsibilities and the opportunity to exercise their skills.
Almost half (49%) say working in procurement and supply management was a conscious choice, a strong indication that the function is growing in recognition and desirability.
Good news on procurement staff retention
This shift in the procurement landscape is likely to have a positive impact on staff retention, at an extremely challenging time on that front. The so-called 'Great Resignation' has seen unprecedented levels of job market churn across the globe, as working from home comes to an end, and people return to office-based roles.
However, finding the right procurement talent is an increasingly tough challenge, with half of organisations saying they struggle on this front. The biggest challenges they face is finding people with the right sector skills and experience (61%), followed by a lack of technical skills or training (52%) and meeting salary expectations (43%).
CIPS serves the procurement and supply profession. Its CEO, Malcolm Harrison, said of the findings: "It is the soft skills of leadership and stakeholder management that deliver on business goals.
"This as a theme has been consistent over recent years and will likely remain core in the next few years too. For example, businesses with strong relationships and supportive approaches for suppliers in difficulties were the 'customer of choice' when the tables were turned, and when the customer relied on the availability of essential supplies to sustain their organisation."