Coupa Launches US$50 Million Ventures Fund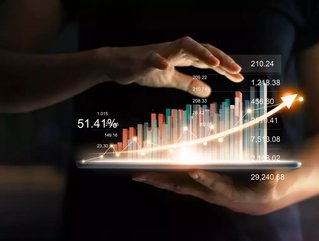 Business spend management (BSM) is coming back ─ and with its return, Coupa intends to invest in the future of its supply chain operation
Operational resilience and agility. Following the events of the last twelve months, companies have focused on these strategic areas like never before. Some, as we've noted, have started to wonder whether this trend will continue post-pandemic—or will we go back to the same old supply chain? Not if Coupa Software has its way. 
Last week, the company launched Coupa Ventures, a global fund that will invest US$50mn in early- and growth-stage companies that target business spend inefficiencies. "Coupa Ventures enables us to invest in a future where businesses and their suppliers can harness the power of their spend to constantly adapt, transform, and innovate", said Rob Bernshteyn, Coupa's Chairman and CEO. 
What's Business Spend Management (BSM)? 
Let's be honest, it doesn't sound particularly sexy—it sounds like a subsection of the finance department. But business spend management, together with ERP (enterprise resource planning), CRM (customer relationship management) and HCM (human capital management) make up the core operating process of any company out there. When companies spend money, sign contracts, analyse supplier costs, take inventory or budget for the future, that's BSM. Overall, business spend management is made up of three main areas: procuring materials, managing invoice, and handling expenses. Essentially, it's the engine of the entire operation. 
Why Change It Up? 
According to Coupa, the next wave of BSM is now. It wasn't always this way: in March of 2016, advisory giant Gartner claimed that BSM was dead. At that time, the firm was partly right. Companies couldn't handle trillions of bits of data by themselves—and they were sinking as the waves of big data swept over their heads. 
But recent developments have meant that BSM isn't fated to die just yet. "The key to optimisation is data—and not just any data", Coupa stated. The company has supported community intelligence, in which machine learning uses anonymised data from hundreds or thousands of client companies to suggest better spend tactics. This way, companies can get better insight into their suppliers, track supply chain disruptions, and investigate procurement alternatives. 
This network effect is part of what makes Coupa Ventures so exciting. Said Eric Christopher, co-founder and CEO of Zylo, "We're excited to join an expansive ecosystem of customers, suppliers, and partners". 
First Companies in the Ventures Portfolio 
Zylo

, a leading SaaS management platform that helps companies manage cloud-based applications, offers visibility into what software is being used, how much is present, and how a company can optimise its software investments. 
SourceDay

, a leading supply chain performance solution, bridges the gap between a company's enterprise resource planning (ERP) and its supply chain network. 
At SourceDay, Coupa's investment is heralded as a chance for the company to really take off. "The investment from Coupa Ventures will...enable our joint customers to save money and leverage supplier performance as a competitive edge", said Tom Kieley, SourceDay CEO. "We're honoured to expand our relationship with the Coupa ecosystem". 
Looking ahead, Coupa will capitalise on community intelligence to help its partners make smarter spending decisions. "[Organisations will] place bets on which investments will quickly pay off to accelerate their growth and resilience in the post-pandemic economy", said J.J. Freitag, senior vice president of Corporate Development at Coupa. "[And] we're looking to back the best ideas across Europe and beyond to help businesses build back even stronger".