Coupa BSI: Business Confidence is Accelerating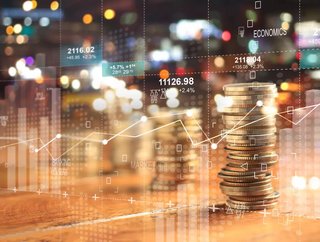 Coupa's Business Spend Index reveals continued improvement in spending, signalling an acceleration in economic growth into Q3
Coupa Software, recognised with the Customers' Choice distinction in the Gartner Peer Insights "Voice of the Customer": Procure-to-Pay Suites 2021 report, has published findings from its Business Spend Index (BSI), Q2 2021 Outlook. 
Coupa has relaunched the BSI based on a revised methodology that is intended to help provide stronger insights to their community and better equip them to take action during these uncertain times.
As Jeff Collins PhD, VP of Business Value Engineering and Chief Ecomist at Coupa Software, writes in the Coupa blog, "As an economist, one of the most rewarding parts of my job at Coupa is being able to provide rich insights to our customers based on our unique access to high-quality business spend data. After all, spend is an expression of demand.  The BSI is powered by the billions of dollars of aggregated, anonymised, and permissioned business spend data flowing annually through our platform. This data provides an unparalleled look into the past, present, and planned spend of companies around the globe. In turn, this provides insight into the larger trends affecting our economy and industries."
Leveraging insights from the Coupa Community, Coupa BSI is a predictive measure of business confidence. As measured by the BSI, this quarter showed continued improvement, increasing to 91.4.
The rate of improvement also accelerated, driven in part by strong order activity, suggesting that U.S. economic output is on a path to return to "normal" levels over the coming months. 
"It's encouraging to see signs of optimism in the economic outlook after the precipitous drop at the start of the pandemic," said Collins. "However, a full rebound will take time given slower improvements in some sectors, such as healthcare, manufacturing, and high tech that were hit with labour shortages and supply chain disruptions. In the near term, we expect the economy to improve modestly, accelerating throughout Q2 2021 as COVID infection rates decline and vaccinations increase."
Unsurprisingly, as businesses began planning a return to the office, spending on related goods and services increased. Data from this quarter showed the following quarter-over-quarter changes, measured by average spend per customer:
Air travel saw a 37.5 per cent increase in business spend

Office supplies increased by 20.5 per cent in business spend

Technology, including hardware, software, and services increased by 9.8 per cent in business spend

Contingent workforce spend decreased by 24.9 per cent

Shipping and freight spend increased by 65.3 per cent
Coupa further provides the following insights on key vertical industries:
It's important to note while we're seeing increased volatility at the individual sector level, the business confidence level continued to trend upwards when looking in aggregate across all sectors. The BSI reflects business confidence at the macroeconomic level and is highly correlated with output growth. While we estimate industry level Business Spend Indices for a handful of industries, they reflect only a portion of overall business activity.
Business Services:

The BSI for Business Services increased as demand for business and IT services accelerated, driving improved confidence in the sector that was hard hit by the pandemic.

Financial Services:

The BSI for Financial Services remained unchanged. Despite rising default risk, business confidence in the sector remained stable throughout the pandemic. Income support from a variety of programs will continue to prop consumer demand benefiting the banking industry in the near term.

Health and Life Sciences:

The BSI for Health and Life Sciences decreased, driven by a significant decrease in Pay activity. We expect the sector to continue to perform below trend into Q3. Although hospitals are expected to see a return to more normal operations as vaccines become widespread, rising costs and staffing shortages will continue to affect output. 

High Tech:

The BSI for High Tech was relatively unchanged this quarter. We expect the sector to continue to perform on par, however global chip shortages could disrupt activity in the sector and reduce growth.

Manufacturing:

The BSI for Manufacturing decreased for the third consecutive quarter. Strong demand for materials, coupled with supply chain disruptions, drove price increases and wide-scale shortages.  

Retail:

The BSI for Retail strongly decreased this quarter but remains above trend. Strong output from grocery and online retailers bolstered the sector overall. However, brick and mortar retailers continued to suffer, and retail employment remained depressed.
For more, including what you can learn from the BSI report to help your business, check out the Coupa Blog. You can also follow @Coupa on Twitter.