CIPS: Procurement needs to priorities digitalisation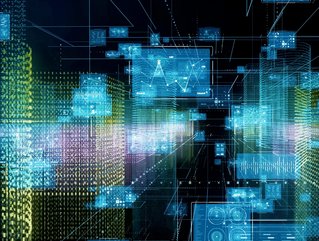 Investment in digitalisation has never been more important, procurement and supply chain professionals need to ensure it is a priority in the strategy
In the last few years, the procurement and supply chain industry has faced several disruptive events. To combat these challenges, many organisations were forced to begin implementing or fast-track their existing digital transformations in order to mitigate risks and move employees to remote working almost overnight.
Now more than ever it is clear the critical role that technology plays in organisations making informed decisions. With this in mind, CIPS identifies five digital transformation focus areas for those in procurement.
Data management
In order to make informed decisions procurement organisations need analytics. But such technology only works if the data fueling the solution is accurate and up to date.
It is important for organisations looking to harness analytics, to make sure the data being used is clean in order to establish a single source of truth. However, this can be an enormous task for those moving away from legacy systems and combine data sets.
"But reliable and credible data is essential to extract value from your digital investment," said CIPS.
Automation
Automation is a quick win for procurement to gain efficiencies. By adopting automation organisations can reduce the need for human intervention for time-consuming and repetitive tasks. Automating these tasks frees up resources for more strategic and higher-value work.
Supplier management
"Supplier management: the physical distance between buyers and suppliers has provided some procurement teams with challenges over the past two years," commented CIPS.
Despite what many may think, it is possible to digitalise the supplier management process beyond the simple transaction process. Organisations can also digitise long-term capacity planning, performance management, and quality control, as well as create an environment for exchanging innovative ideas for better collaboration.
Risk management
It is clear to see that risk management has been a significant aspect of the procurement process. The function can harness platforms that can develop an informed picture of the risk landscape across procurement and the supply chain in order to navigate disruptive environments.
"It's essential to work with suppliers to understand the trigger points and wider intelligence data feeds that might inform a risk before it happens. This is more about transparency and mitigating risks than it is about driving a competitive advantage," said CIPS.
Sustainability
For those serious about addressing sustainability in procurement and the supply chain, digital solutions can provide the insights to make better and more strategic sustainability decisions, an area that will be critical for procurement professionals going forward.
"Digital solutions provide the insights for procurement teams and the board to make better decisions and even to inform strategic direction. If you are standing still in this space then you are already falling behind as technology is innovating at lightning speed [...] The future is digital, with ever more opportunities for procurement and supply professionals," said CIPS.