Catching Up with Mark Raffan- The Negotiations Ninja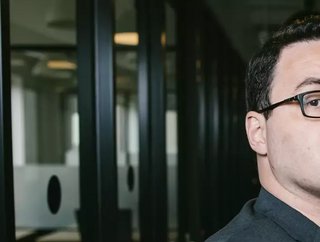 We talk procurement, and of course, negotiations with the Ninja himself, Mark Raffan
If you're in procurement, there's a good chance you've heard of him. A serial entrepreneur and lover of marketing and thought leadership, Mark Raffan, a.k.a the Negotiations Ninja, is an expert in negotiation, influence, and persuasion. His popular Negotiations Ninja Podcast consistently ranks among the top negotiation podcasts in the world and lands on Feedspot's #1 spot.
Mark has also coached executives and teams in some of the world's largest companies. He has been referenced in Entrepreneur, Forbes, Thrive Global, has appeared on dozens of podcasts and was a Supply and  Demand Chain Executive Magazine 2019 and 2021 Pro-to-Know.
Mark and I met only a few short years ago in the small world of procurement and supply chain content creation. When it comes to negotiations, Mark is one of the worlds leading voices, and he loves to talk about procurement. Given the shifting nature of the industry, I thought there was no better time to catch up and garner his valuable thoughts.
"As we know, it all rolls downhill," I say. "Procurement leaders are finding themselves having to flip the script and start asking more of their suppliers. Advice for those looking to shift from status quo to excellence?"
Mark: "Technology is going to play a major role in negotiation going forward. And to think that it's not would be very naive, like horrifically naive. Artificial intelligence is progressing so fast that there are now companies that are using artificial intelligence to negotiate tail spend. Tail spend typically has been an area where most organisations have not really paid attention to because it represents 80% of the volume of transactions, but only 20% of the spend. So the number of line items that are required to be able to get a good deal done is significant. Going through that one by one is substantial; adding in technology such as AI makes that more efficient.
"For example, Walmart is basically negotiating much of their tail spend right now using artificial intelligence called Pactum [Pactum's platform provides autonomous negotiations at scale.] So typically, a procurement professional would negotiate sequentially, one deal at a time. However, this technology negotiates in parallel, which means that they can negotiate hundreds and potentially more than thousands of negotiations at one time. This also means that it can optimise not only for the single deal but for the span of the deals, which drives more efficiency, which means they can save more money. So, it's going to happen. At what point in time it becomes beyond that tactical spend level, I don't know, but starting to integrate technology earlier rather than later, is going to save you a lot of headaches, especially when it comes to fast-moving items that you have good data on.
"They say that the days of beating the supplier over the head for better pricing are behind us. Do you agree or disagree with that?" I question.
Mark: "I would agree in the sense that it should never be and should never have been only about pricing. It should be about significantly more than that because if we're arguing over price, then, generally speaking, that's a series of diminishing returns. If I beat someone up consistently over price, they may give me the price that I'm looking for, but then what are they giving me in return for that? Originally we may have contracted for the AA team to be able to come in and do the work, but now are they giving me the DD team as a result. So I think it needs to be about significantly more than price. It's about the total value that the organisation can provide."
"So, we've gotten to my favourite question. Maybe because I've found myself in this position before, and it's a tough one to be in, but due to the pandemic, many are finding themselves in the unfortunate position of being late on payments while at the same time having to ask for it all, the best possible price and all the value adds everybody is asking for. Do you feel it's possible to negotiate our way into having it all? 
Mark: "That's a really good question. A lot of people in procurement believe that concessions are something that are not required. One of the biggest things that I teach first is that one of the initial things you have to understand about yourself and about the negotiation that you're going into is what am I willing to give away? Because you are not going to get everything that you want, which means that you have to know what it is you're willing to give away.
"The response that I get from a lot of procurement people is, well, I'm actually not planning on giving anything away. The downside to that line of thinking is that when you think that way, you end up giving away a lot more than you actually should. A lot of procurement people believe that they're getting it all, but they may have conceded on things that they shouldn't have conceded on. I would be very cautious with having those people lead any types of negotiations whatsoever, or just bring me in to train them because they don't know what they're talking about."
"Procurement is reskilling, but as much as the function of procurement is changing, negotiating, and SRM will always be critical. Advice on hiring during these times?" I ask.
Mark: "If I'm looking for the right type of person when it comes to negotiating, I'm looking for someone who's curious, and I'm looking for someone who asks really good questions and also has good listening skills. Those are the three main traits that I would look for within someone that would help me to understand whether they have the natural inclination to be good negotiators."
"So we're almost the end, a couple of quick ones for you. Biggest negotiation mistake?"
"I've personally made so many that we would sit here for another half an hour to go through all of them, but the biggest negotiation mistake that I see consistently over and over and over again, with all the teams that we train is the lack of preparation. Most people think that they can wing it. This might sound shocking to a lot of people, but for people who have been in the game for like 15 plus years, they're still winging it purely because they've done it that way for a long time. The problem with that is you lose track of the fundamentals that are required to produce good results.,
"I'm a big fan of John Wooden's approach to basketball where he focused on the fundamentals with top-tier athletes. He retaught them how to dribble and even how to tie their shoes. And that's not an exaggeration. He was reteaching people how to tie their shoes so that they wouldn't get blisters and could play for longer. That's the kind of stuff that a lot of people forget about in negotiation, and so they're missing out on massive opportunities as a result.
"I love that. Ok. And lastly, guilty pleasure?" I ask. "Scotch and fried chicken," he answers… I knew I liked this man