Beeline and Ivalua in procurement partnership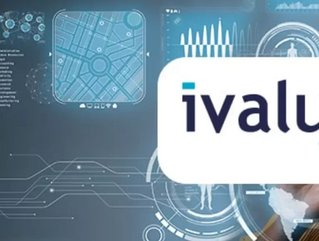 Beeline and Ivalua partner to optimise all corporate spend through an integrated solution, solving automated data flow issues
Beeline and Ivalua have announced a partnership which incorporates staffing into the final procurement spend solution.
Cloud-based spend management solution provider Ivalua offers a unified platform to support businesses in managing all categories of spend and all suppliers. This increases profitability while lowering risk, and overall improves employee productivity. The company was founded in 2000, is headquartered in California, USA and has a revenue of $98mn. 
Beeline created the world's first extended workforce platform, to solve the many issues that arise from managing the modern global workforce. Businesses benefit from Beeline's expertise and innovation. Founded in 1999, Beeline is headquartered in Florida, USA. 
Optimised user experience in procurement 
Beeline's Extended Workforce Platform will interact with Ivalua's spend management platform, enabling clients to:
Acquire talent

Manage contingent labour

Optimise external workforces from a complete source-to-pay platform, which enables the management of all suppliers and spend categories
Clients can now enjoy an optimised user experience within one solution, for:
Automated data flow 

Control of the invoicing process

Ensuring proper controls on spend

Easing payment
A procurement partnership for businesses to manage spend, suppliers and talent engagements
Brian Hoffmeyer, Beeline senior vice president of market strategies, is confident that Beeline and Ivalua will be able to provide effective solutions. 
"Procurement continues to face a need to manage more contingent talent and services spend for temporary staff, consultants and contractors", said Hoffmeyer, Beeline senior vice president of market strategies. "Beeline and Ivalua will deliver an end-to-end solution where businesses can manage all categories of spend, suppliers, and talent engagements - cost effectively and in compliance."
Ivalua's COO, Dan Amzallag, is excited to see the outcome of customer interaction.
"One of the most important strategies for Procurement today is having complete visibility across all supplier relationships and spend with transparency across all processes, from sourcing to invoicing and payment", said Amzallag. "To achieve this, our customers connect the Ivalua Platform to a wide range of technology providers for value-add or specialist activities and with Beeline they will now have access to a leading contingent workforce solution."