BCG flags 7 factors shaping modern procurement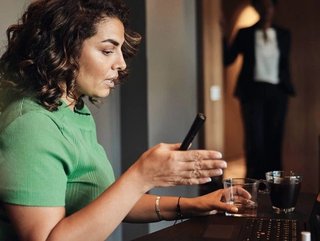 BCG says that, to meet modern-day challenges, chief procurement officers and other procurement leaders must be prepared to adapt quickly.
Boston Consulting Group says CPOs must take note of powerful factors, including wars, natural disasters, labour problems, inflation & sustainability
The Boston Consulting Group (BCG) has highlighted seven factors that together are shaping procurement in the modern world.
"The procurement function is at the forefront of a company's efforts to address supply chain disruptions," says BCG. "Geopolitical tensions, soaring inflation, climate disasters, and technological complexity have made today's business environment more volatile than ever. Companies are relying on their procurement functions to anticipate and mitigate risks and turn them into competitive advantages."
BCG says that, to meet these challenges, chief procurement officers (CPOs) and other procurement leaders must be prepared to adapt quickly.
"This begins with understanding the trends that are shaping the future of procurement," it says. "Leaders must continuously monitor these developments, evaluate their impact on supply availability and costs, and use this information to support strategic decision-making at the corporate level."
On that note, it highlights seven trends that it says will shape the future of procurement.
Geopolitical tension Recent adversity in the global geopolitical landscape has profoundly affected commercial operations, ays BCG. It adds US-China trade tensions and Russia's invasion of Ukraine will leave lasting impacts on markets and economies.
"Geopolitical tensions and conflicts directly affect procurement," it says. "Impacts include operational disruptions, decreased supply chain efficiency, higher production costs, reduced output, trade route blockages, and elevated freight costs. Companies also must cope with stricter trade regulations and international sanctions.
"To maintain business continuity, procurement leaders must actively monitor and manage their exposure to geopolitical risks.
"For example, the war in Ukraine led to shortages of neon gas, causing prices to skyrocket by as much as 5,000% compared with pre-invasion levels.
"This commodity is used in semiconductor production for laser etching compact circuits, making it one of many input factors contributing to the worldwide semiconductor supply shortages."=
Natural disasters The number of natural disasters has increased five-fold over the past 50 years due to climate change and the growing frequency of extreme weather events, according to a report by the World Meteorological Organization and the UN Office for Disaster Risk Reduction.
BCG says procurement must help mitigate the associated risks of natural disasters concerning resource availability, shipping, and the speed and quality of production.
This can include ensuring supply continuity, such as building redundancy for sourcing and manufacturing locations to reduce reliance on a single supply chain.
Inflation BCG says higher costs of materials, goods, and services continue to cause businesses to curtail spending.
BCG points out that, to combat the pressure on profits, companies are exploring ways to increase margins. "Although companies can maintain margins through pricing strategies and productivity improvements, procurement levers are among the least disruptive ways to boost profits," it urges.
"An inflation-ready procurement function comprehensively considers categories of all sizes, utilises strategies like hedging and price-indexing, and scrutinises every price change."
Sustainability BCG notes that an increasing number of companies have set net-zero climate goals and are pursuing decarbonisation strategies.
"Procurement functions play an essential role in helping companies achieve their climate goals," it says. "For example, a company must involve strategic suppliers in its sustainability initiatives. This includes requiring suppliers to commit to implementing green practices and reducing Scope 3 emissions as part of the tender process.
"Companies can also collaborate with suppliers to develop emissions-reduction plans.
"It is crucial for CEOs to empower their procurement leaders to make the most of suppliers' expertise and resources, including with respect to meeting sustainability goals."
Social equity Companies are increasingly seeking ways to address socioeconomic and political disparities, says BCG. "These disparities are pervasive and often stem from systemic issues," it adds.
BCH continues: "Procurement strategies should include goals for giving opportunities to diverse suppliers – businesses that are majority owned and operated by individuals or groups who are traditionally underrepresented or underserved.
"This might entail setting a target for the percentage of diverse suppliers used by the company. By partnering with diverse suppliers, companies can generate revenues for these organisations as well as income for their employees, thereby helping to close the wealth gap across minority populations.
Technology Companies are adopting next-generation procurement technologies to tackle the growing complexity of operations, increasing number of stakeholders and processes, and scarcity of skilled labour.
On this, BCH says: "There are many applications for AI across the procurement value chain. For example, some procurement functions have started using generative AI, such as ChatGPT, to streamline workflows, reduce human error, and augment decision-making.
"The applications include automating contracts or request-for-proposal generation and forecasting demand. Using AI to automate decisions reduces redundant roles and frees up managers' time for value-adding tasks. Procurement functions that fail to adopt AI, blockchain, and IoT will be at a disadvantage.
Talent shortage The adoption of new technology-tools is changing the skill profile of procurement, and – says BCG – procurement also needs "more category managers with capabilities to use advanced analytics and other innovations".
It adds: "Labour shortages make it difficult for procurement leaders to attract the specialised talent required needed. Procurement leaders must assess their operating model and create a talent development plan that can support the overall procurement strategy.
"A well-balanced procurement team focuses on category management while striving to automate routine tasks, such as buying and contracting.