Basware: Improving your procurement strategy with P2P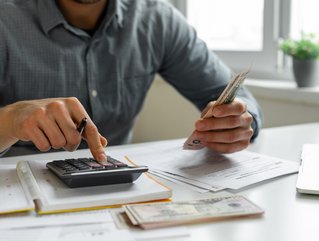 Understand how redefining your procure-to-pay (P2P) can improve the purchasing strategy in procurement according to global spend solutions company, Basware
At the forefront of any innovative company in today's modern environment is the need to improve procurement. Having an effective strategy can drive resiliency in an organisation and provide a broader perspective to long-term initiatives.
Speaking about the importance of implementing an array of purchasing and sourcing strategies, Jason Vincelette, Director of Product and Business Managements at Basware and Mike Jasper, Director of Digital Transformation at Velocity provided four key takeaways…
1. P2P automation
When effectively implemented, automation in the P2P process can help the function to centralise its invoice data without user error, it can also reduce the risk of fraud, automate invoice matching, reduce time, and encourage streamlined processes.
2. Central processes
With one central application, procurement teams can have complete control over related activities. P2P solutions give organisations the ability to make payments, evaluate invoices, and process invoices with 100% visibility into their total spend.
"There is a need to centralise processes so organisations can look at the value of spend. Organisations see a clear view of constraints within the audit trail. The benefit of centralising is you can do all of that in one place rather than searching through other systems and ERPs," said Basware.
3. Compliance
With digitalisation comes standardisation. Digital solutions provide the function with greater transparency and accountability which allows organisations to ensure that they are adhering to global compliance.
"This allows teams to focus on enterprise strategy, optimisation and building a competitive advantage to stay viable in an ever-advancing global business setting rather than spend time on hidden 'time sucks' like audit preparation," noted Basware.
4. Spend visibility
With the use of real-time analytics, organisations can gain greater visibility into the organisation's overall spend. With 100% visibili[ty, organisations can streamline their spend and eliminate unnecessary expenses.
"Automating your procurement strategy allows more time for strategic initiatives within your organisation [...] One centralised solution leads to streamlined processes, saves resources and promotes a resilient organisation," commented Basware.