Barkers: Re-shaping Procurement and Bid Management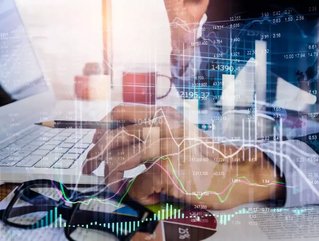 Barkers Procurement, a procurement consultancy, on re-shaping best practices in procurement and bid management...
It's been just over a year since countries around the world rolled out lockdowns and Covid-19 shook supply chains. Little has remained the same since. , a procurement consultancy and recent winner of the SME Leadership category at the annual , have released a white paper where Victoria Johnson looks back on the previous 12 months and asks whether the pandemic has helped re-shape best practices in procurement and bid management.
Bid work is inherently a collaborative process involving subject matter experts, managers, writers, and reviewers. The need to work remotely has forced significant change in working practices, while supply chain disruptions and dynamic market conditions made securing long term business a critical part of many organisations business development strategies.
Ensuring a bid stands out from the rest and is successful in securing business has never been more imperative.
Remodelling bidding best practices is now a core requirement, in their white paper "Has the Pandemic Helped Re-shape Best Practices in Procurement and Bid Management? " launched just today, Victoria Johnson, CF.APMP and Head of Business Development at Barkers Commercial Services offers suggestions to help support organisations so they can pivot and make for positive change through the bid management process.
With over fifteen years of experience working in bid management, Victoria Johnson has helped organisations across a vast variety of sectors to secure additional business through successful bid wins. Johnson holds an impressive 80%+ success rate and spearheads BWS Bid Writing Service.
As the white paper explains, Johnson has been researching the theory of 'Does Cost really outplay Quality' within a tender process since 2014 "The results have been fascinating, revealing an almost equal split of importance. Today, we have seen a huge shift in the importance of quality over cost and this white paper, acting as a guide to help businesses better understand how the shift in best practice has affected bidding models, explores how both Buyer and Supplier attitudes to a tender process have changed, becoming somewhat more demanding and elaborate."