Bain & Company: Being successful in procurement in 2022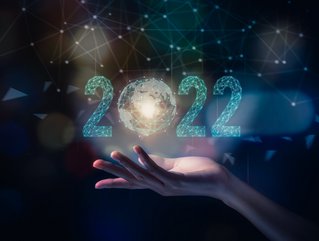 Procurement Magazine takes a look at Bain & Company's insights on how procurement leaders can be successful in 2022 as they battle supply chain challenges
In the last two years, it is safe to say that the world of procurement and supply chain has been altered forever. COVID-19, extreme weather conditions, trade wars, and invasions have left the industry grappling with heavy disruptions, complex challenges and permanent shifts in demand patterns.
Add into the mix labour shortage, wage rises, material shortages, and material price rises as well as diversity and inclusion, sustainable sourcing and environmentally responsible supply chains, and procurement leaders will find that simply 'buying better' in 2022 won't be enough to navigate the year ahead.
"Traditional playbooks focused on reducing costs through sourcing programs that emphasised 'buying better' strategies. That won't be enough in 2022. Leaders will need to broaden their toolkit, finding ways to capture value and strengthen operational resiliency, given the anticipated headwinds," said Bain & Company.
In this environment, procurement leaders are shifting their focus from simply cost savings to more complex goals including:
Improving supply chain risk mitigation and resiliency
Strengthening relationships with strategic supply base partners
Increasing transparency
Supporting nearshoring initiatives while aggressively pursuing savings
Procurement leaders versus procurement laggards
In the next year, Bain & Company identifies a balanced perspective on metrics - ones that look at operational agility and supply base resiliency, then cost savings - will be the best approach, and will distinguish procurement leaders from procurement laggards.
"To succeed, procurement teams will need to strategically seize hidden opportunities with suppliers, by using a more sophisticated toolkit and partnerships with stakeholders around the business," said Bain & Company.
Who added: "Procurement leaders have a set of options to give them a more holistic view of potential savings. 'Supply-led', or 'buy better', opportunities tend to be easier, as the procurement team can unilaterally accomplish most of these solutions. However, in our experience, we've found that more than 60% of the total value stems from operational efforts. Most of these solutions require substantial change, which calls for deeper functional collaboration and more focus on implementation."
The best procurement teams will change how they view their value chain
When it comes to being the best procurement team, Bain & Company emphasises that a shift in how the function views its value change will be vital. While suppliers and customers will continue to play their traditional roles, the best procurement teams will shift their view to see them as strategic partners.
It will also be important for procurement leaders to adjust their communications with their executive teams. Bain & Company explained: "C-suites have become accustomed to expecting some level of year-on-year cost savings. That said, there's a real possibility that procurement departments will do some of their best work in 2022 yet have no true cost savings to show for it."
Instead, an important factor for 2022 will be avoiding costs, procurement teams will need to look at redefining their value equations and adjusting the way that they highlight their wins.
Bain & Company highlight six new markers for success to consider:
Value management: Our mandate expands beyond cost savings, making us the engine behind ESG, supplier diversity, and supply risk mitigation.
Procurement strategy: We acquire goods and services at the best overall value.
Sustainability: Our solutions enhance environmental outcomes and boost social impact.
Organisation and operating model: We have the right-sized team, talent and coverage, as well as appropriate roles, responsibilities, and coordination with others.
Category management: We optimise results with a structured and strategic approach.
Supplier management: We streamline processes and generate value by managing and collaborating with third-party suppliers.