Arkad S.p.A Sourcing Strategy includes Ivalua and PwC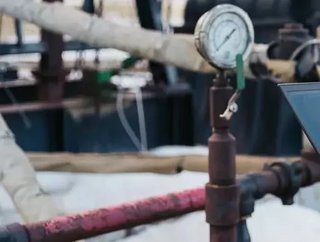 Arkad S.p.A works with Ivalua and PwC for long-term spend management to support sourcing strategy for Engineering, Procurement and Construction projects...
As the need for a more effective sourcing strategy creates a demand for digital transformation, global businesses are looking at how they can better manage their spending across all areas of business.
From the sourcing stage to the execution of a project and the long-term management, global commerce now requires more innovative ways to select and manage suppliers throughout each project.
Enter Arkad S.p.A
Arkad S.p.A, a world-leading energy services group, - launched in 2018, operates as part of the Arkad Group to deliver technologies and skills to their customers in the oil and gas sector. 
The Arkad Group has a wealth of experience operating in upstream and midstream fields. It has a solid overall presence in the energy sector, completing 300 successful Engineering, Procurement and Construction (EPC) projects across more than 30 countries - often in environmentally hostile regions.
Arkad S.p.A has taken on - recognised as a leading provider of procurement management software in - for its spend management cloud expertise.
is working with Ivalua as a trusted implementation partner with a network of over 284,000 professionals across the globe.
"Being one of the main Ivalua's Alliance Partners as well as a direct user of Ivalua's solutions, that we have recently adopted for our PwC Italy's Digital Procurement operations, enables us to have a deeper understanding of our customers' needs and of the value-added offered by Ivalua's products", explained Francesco Bandolin, Digital Procurement Director at PwC.
Digital Transformation
Arkad S.p.A started its digital transformation journey in December 2020 as it began implementing the Ivalua supplier management module.
As a result of this and the revamp of its supplier qualification process, it can provide more suitable outcomes for both parties and encourage long-term supplier relationships.
The whole digital transformation has successfully matched the ethos and values of the company. 
It has provided the ability to source, execute and manage its sourcing strategy while maintaining trust, fairness, transparency and respect among suppliers.
"Implementing the Ivalua suite is empowering us to spearhead our digital way of working. This application helped us harmonise the requirements for all of our Sourcing Activities globally, drive compliance throughout our Supplier Management System, and optimise savings from RFx and Auctions," said Marco Del Giaccio, Head of Procurement and Supply Chain at Arkad S.p.A.