Argon & Co gains team of procurement specialists from Ayming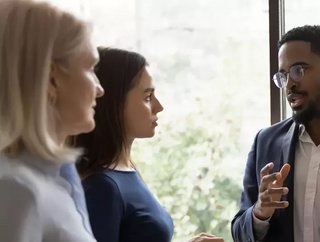 A team of procurement consultants from Ayming have joined global management consultancy Argon & Co as company expands client database
Procurement consultants from UK consultancy Ayming have, themselves, been procured by Argon & Co as the companies agree to a team trade-off to advance Argon & Co's existing procurement capabilities. As a management consultancy with a global reach that concentrates on operational strategy and transformation, Argon & Co's prevalence in the supply chain, finance and procurement services means it's looking to continuously expand and grow, maintaining its current momentum of success. Thus, hand in hand with its growth comes the additional need to acquire experts to cater for a rapidly expanding database of customers and clients. 
"We are thrilled to be joining Argon & Co," says Director of Ayming's UK Operations Performance, John Thorpe, who believes the companies' shared ideologies will work in their favour. 
"Our underlying philosophies are similar; we share the same approach to consulting and a passion for empowering clients and colleagues."
Procurement processes of Argon & Co set for a shake-up as company welcomes new team of experts
The team of UK procurement and supply management specialists holds a variety of credentials that vouch for their value. With a previous record of handling sizable procurement transformation engagements, strategic sourcing, and digitalisation, the team's experience and familiarity with the market ensures they provide their clients with high-quality and highly sought-after results. As you can imagine, this makes them a team of incredibly valuable assets for the industry. 
"Ayming's procurement team has made a big impact within the UK market, and we are delighted that they are joining our growing business," says UK Managing Partner of Argon & Co, Richard Powell. "They have deep specialist knowledge within their team and will provide immediate value to our clients."
Argon & Co look set to scale up procurement capabilities
It seems there's no room for doubt as everyone involved, from both parties, remains optimistic about the team's transition to the global consultancy and the benefits it will bring to the company's procurement efficiency and future development.
"Bcoming part of Argon & Co will allow us to offer a broader range of management consultancy services to clients on a global basis," says James Bousher, Director of Ayming's UK Procurement and Supply Management team. 
CEO of Argon & Co, Yvan Salamon, is confident that the addition of a bright, new team will provide the company with the insight it requires to expand its services further around the globe without having to sacrifice the quality of its reputation. 
"The Ayming procurement team are experts in their field, with an impressive set of credentials. We are pleased that they have joined us and will be adding to the procurement services that we already offer not only in the UK but around the world.