Archlet: Making data actionable in procurement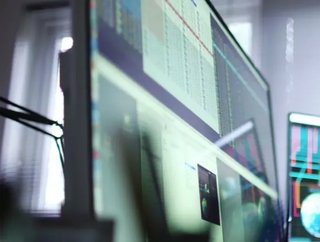 Procurement Magazine takes a look at Archlet's advice to those in the procurement function when it comes to optimising their data
Surveying over 500 organisations on how they analyse their sourcing events, Archlet found that more than 95% reported Excel as their primary tool for sourcing analysis and negotiation preparation. "Existing technologies simply [doesn't] cover this important part of the sourcing process effectively," said Lukas Wawrla, Co-Founder of Archlet. 
The procurement function is already faced with vast amounts of data that only stands to grow alongside its complexity. 
So what does complexity look like in strategic sourcing events? 
For the procurement function, complex strategic sourcing events have to contend with many items, detailed cost breakdowns, multiple suppliers, supplier limitations, and/or business considerations and preferences.  
As such procurement functions are faced with the challenge of identifying optimal combinations of suppliers and items. Information such as quality, performance, ESG or risk are also often required to put proposals into perspective and to understand the Total Cost of Ownership.
"We believe that most sourcing events are based on more than just price and can therefore be considered as complex in the sense of the definition. We call them 'holistic sourcing decisions'," said Archlet. 
"Unfortunately, the tools available to Procurement lack the flexibility to design complex tenders within said tool. If they do support them, the set-up process or user experience is usually less than straightforward. Especially events that try to capture detailed price breakdowns and qualitative information simultaneously frequently push professionals back to the tools they are more familiar with – Outlook and Excel," added Archlet.
Why organisations should move beyond Excel
While Excel spreadsheets are powerful, flexible, and easy to navigate, Archlet highlights that this way of working in strategic sourcing events is not effectively harnessing the power of data within or beyond individual projects. 
Such manual processes are often time-consuming, taking anywhere between days and weeks; error-prone due to the complexity of the data, and repetitiveness of the task; and hard to digest, working with complex sheets can be overwhelming to analyse.
"The lack of decision support tools for sourcing teams therefore often results in organisations hiring specialist external support to execute high-value sourcing events," said Archlet.
Making data actionable 
The procurement function is one that requires collaboration between multiple stakeholders potentially across geographical boundaries, yet "working in Excel is a very individual way of working that rarely goes beyond the individual project or the private desktop," said Archlet. 
"Modern decision support tools allow easy access to information for all relevant stakeholders of an organisation and enables them to create sustainable insights and learnings that can be leveraged in future tenders," added Archlet. 
The benefits of decision support tools include:
The ability to further improve efficiency and the impact procurement can deliver

Making the inclusion of additional internal and external information easier

The use of supplier data (performance, risk, sustainability, diversity etc.) to model different scenarios or negotiate 

Developing Total Cost of Ownership evaluations 

Driving and measuring strategic initiatives and impact

Creating efficiency through a single source of truth that can inform future sourcing events and free up time for value-adding activities (scenario planning, negotiation preparation or stakeholder management etc.)
"This means available data that was previously unused or hard-to-qualify can now be easily included into the decision process by everybody. Embedding this information into the decision process and consistently applying it across the organization and tenders means the data becomes actionable," said Archlet. 
"In an environment where information is king and speed is of essence, leveraging historic and new information in real time can be a truly powerful competitive advantage," conclude Archlet.
To find out more, click here.