Arafura gifts Hatch engineering and procurement project deal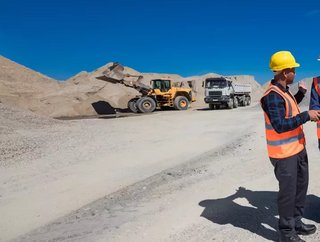 Mineral exploration company Arafura gives Hatch its engineering and procurement services contract for its hydrometallurgical plant in Northern Australia
After a competitive process that saw three big international engineering firms battle it out for a contract, Arafura has announced Hatch as its victor. Its prize: a deal to lead the A$1bn Nolans hydrometallurgical plant's engineering and procurement services, entrusting the company to maintain low costs, manage risks, and ensure full project understanding is achieved. 
The Nolans project, located in Northern Australia, will include a mine, processing plant, and infrastructure to access one of the biggest and most widely explored rare earth phosphate-uranium-thorium deposits in the world. Once developed, it's hoped that the project will become an imperative mineral supplier to the NdFeB permanent magnet market. 
Advancing engineering and equipment procurement for the new hydrometallurgical project
Over the next nine months, the project is set for an overhaul in its front-end engineering design in an attempt to progress its engineering and equipment procurement forward. Aligned with the strategy established by the Board of Directors, results should enable the company to tender a fixed-price construction contract, laying the foundations for a Final Investment Decision to be made before the end of 2022. 
"The Arafura Board of Directors and our management team have great confidence in what the Hatch team can deliver for our shareholders," says Gavin Lockyer, Managing Director of Arafura Resources Ltd. "Hatch has a proven track record of delivering projects comprising complex metallurgical processing plants, across multiple commodities, and specifically unsurpassed hydrometallurgical process plant engineering design expertise.
"This key project milestone and kick-off on the final design of Nolans shows the Arafura team is on track with its strategy to bring the Nolans project into production. At the same time as the engineering works, we continue to progress advanced negotiations on senior debt facilities and offtake agreements which will support a final investment decision once the FEED process is complete in H2 2022."
Working concurrently to achieve maximum results
Alongside the Nolans project, the Integrated Project Management Team, partnered with KBR Pty Ltd and Wave International, will continue to hone the remainder of the operation, allowing the company to work on:
Adopting sustainable ESG measures to ensure it aligns with the standards and interests of its global customers

Assessing its Beneficiation and Sulphuric Acid plants to, in theory, be tendered as fixed price Engineering, Procurement, and Construction contracts simultaneously with the hydromet facility construction tender

Monitoring early works construction to ensure it's prepared for tendering alongside the hydromet facility

Finalising designs for the mine, thereby allowing the tendering of contract mining services after the Final Investment Decision

Ensuring the project control budget remains updated
"The Nolans project represents a very exciting and significant rare earth development opportunity for both Arafura and Australia as a nation," states Claude D'Cruz, Director of Metals for Hatch in Australia–Asia, clearly optimistic about the exciting prospects the contract will bring. "We look forward with great energy and excitement to helping Arafura make the project a success."