Amazon Business: The 2021 B2B E-commerce in Evolution Report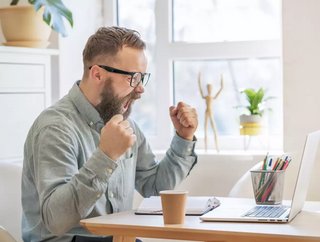 Amazon Business 2021 B2B E-commerce in Evolution Report shares valuable B2B insights and trends from US  procurement professionals.
Amazon Business 2021 B2B E-commerce in Evolution Report shares valuable B2B insights and trends from US  procurement professionals. Surveying 250 B2B buyers and 250 B2B sellers across industries and including organisations of all sizes, the report examines the rapid transformation of B2B e-procurement over the last few years.
The report offers valuable, actionable insights from influential procurement leaders for procurement leaders as they kick-off, or continue on their transformation journey.
E-procurement is no longer enough
"Our 2021 B2B E-commerce in Evolution report underlines the fact that simply leveraging e-procurement is no longer enough," said Todd Heimes, director of Amazon Business. "Ultimately, we think that organizations have a significant opportunity to maximize e-procurement technologies that will help them overcome operational challenges that diminish efficiency and waste budget. For seller organizations, adapting to meet buyer demands will allow them to remain relevant with their B2B customers. At Amazon Business, we're committed to helping buyers and sellers navigate the next chapters in their transformation journeys with our technology and expertise."
According to the report, the global pandemic accelerated efforts to digitise procurement, with 38% of buyers reporting they made more than 50% of purchases for their organizations online in 2020.  
Suggesting that smaller organisations where behind larger organisations in digitising prior to the pandemic, 56% small and-medium businesses (SMBs) said they more fully digitized their purchasing process due to COVID-19, compared to only 42% of enterprise commercial companies. 
Procurement's Top Priorities for 2021:
The report underscores the larger role corporate responsibility is now playing in procurement.
Improving efficiency

 

40%

Cost reductions 34%

Improving sustainability in purchasing 39%

Supporting local businesses within their community 37%

Notingly, 46% of

commercial business respondents  reported supporting local businesses as a top priority and

39% of comercial businesses reported supplier increasing diversity as a priorty, indicating the growing importance of corporate socifal responsibility in the commercial sector.

83% of buyers say they plan to increase their purchasing budgets reserved for Black and minority-owned businesses in 2021, of which, 48% are planning to increase their budgets by 20% or more.
Per industry, the report shows the top priorities for 2021 are:
Education - Reducing costs (48%)
Government - Supporting remote work (50%)
Healthcare - Increasing efficiency (52%)
Commercial - Improving sustainability (49%)
Healthcare is a high regulated industry with stringent product specifications, so it's not surprising that 32% of healthcare respondents said their top pain point in 2020 was accessing suppliers that could meet their needs. In case you missed it, we spoke to Stephany Lapierre, Founder and CEO of Tealbook, about this very same issue, and how their supplier intelligence platform can help.
"We built a beautiful, easy to use interface that allows our customers visibility into the vendor master and to gain transparency and visibility across all their suppliers. Reporting, supplier searches and other lightweight functionalities give employees the information they need to better manage things like supplier diversity and react more swiftly to changing conditions, increasing agility," said Lapierre.
Allowing buyers to interact with the data efficiently and on a large scale, affords stronger outcomes. She offers Tealbook's work in the UK as an example. In an effort to provide the UK with comprehensive supplier resources of PPE during the Covid-19 outbreak, working with the UK government, Tealbook added 56,000 new suppliers (mainly in India, UK and the US), 22,000 Good Manufacturing Practices for health care certificates and over 250,000 additional ISO certificates.
Download the 2021 Amazon Business B2B E-commerce in Evolution Report.