Airbus appoints CPO to lead Canadian A220 programme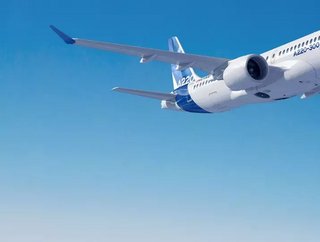 Airbus has appointed its procurement chief, Benoit Schultz, to take over as the leader of the A220 programme and as the Chief Executive of Airbus Canada.
Airbus has announced it is appointing its Procurement Chief, Benoit Schultz, to lead its A220 programme in Canada, taking over from former Finance Executive Philippe Balducchi. 
The aircraft manufacturer has said that Schultz will enter the role "on 1 September 2021, with the aim of reducing losses on the A220 jetliner series", while his predecessor, Balducchi, will "pursue other opportunities", the company said. 
Designed in Canada, the Airbus A220 replaced Bombardier's CSeries after it bought out the business jet manufacturer in 2018. 
The Airbus A220, which seats between 110 and 130 passengers, saw a boost in sales after its development programme had been subjected to a financial loss which prompted Bombardier's near 2018 departure from the industry. 
Schultz had previously worked as part of the team supporting Bombardier's supplier relationships when Airbus saved the company from "financial shortages". Airbus says that it is now looking for ways to cut its costs as it struggles to find aircraft components at an affordable price to keep the A220 programme going. 
How can Airbus reduce its expenses?
Guillaume Faury, Chief Executive of Airbus, says he is cutting costs of major components, such as engines and avionics, by up to 20%, but is still struggling to lower expenses in other areas. 
Airbus is currently facing the problem that the costs of producing aircraft under the programme remain too high, despite sales growth, which could further hinder their losses. 
One way in which cost reduction could be achieved is through redesigning parts rather than purchasing new ones, or through updating the A220's production system. The company is yet to provide further details on its cost-cutting plans. 
The A220's production system is a competitor to Embraer, a Brazilian Aerospace conglomerate, and the smaller Boeing 737s. A source claims that Airbus had obtained "solid cuts" from U.S. defence contractor Raytheon Technologies and aircraft manufacturing company and wing-maker, Spirit Aero Systems.