5 reasons to attend Procurement & Supply Chain Live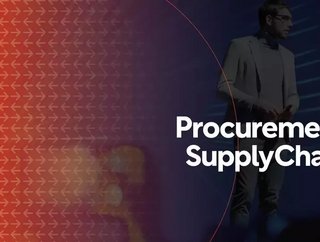 Learn and network with global industry leaders at Procurement & Supply Chain Live between 28 and 30 September, streamed live from London's Tobacco Dock
Procurement & Supply Chain Live is the must-attend event for leaders and technical specialists in forward-thinking enterprises. It takes place 28-39 September, and will be streamed live from London's Tobacco Dock. Your team will leave with the motivation and practical roadmap to drive technical efficiencies and innovation across your organisation. 
Powered by leading media platforms in the Procurement and Supply Chain sectors, this event will give your team direct access to our community of C-Suite executives at the world's largest and most innovative companies. Attendees will be able to absorb ideas and ask questions of people who have faced and overcome the same challenges which affect your business.

CLICK HERE to sign up for Procurement & Supply Chain Live today and enjoy special early bird rates
Speakers already confirmed include: 
Sheri R. Hinish, Global Executive Partner, Sustainable Supply Chain + Circularity, IBM 
Robert Copeland, CPO, G4S
Daniel Weise, MD and Partner, BCG
Mark Bromley, Director, Sorucing and Supplier Management, Mastercard
David Loseby, MD, Barkers Commercial Services
Ninian Wilson, Global Supply Chain Director and CEO, Vodafone Procurement Company
Shaun Plunkett, VP Global Supply Chain, Macmillan Education Ltd
Vikram Singla, Digital Transformation Lead, Oracle UK
Joseph Martinez, CPO, BNY Mellon 
1.  Learn
As an employer it is vital to invest in motivating, educating and engaging with staff. This then enables you to increase employee satisfaction alongside providing your employees with the opportunity to gain new insights that they can feedback to help grow your business. 
Procurement & Supply Chain Live is an event that is attracting global leaders, who will be sharing knowledge directly from their businesses. Your employees will gain insider information and network with industry leaders, equipping them with the tools and direction they need to think like a CXO and transform your business. 
 2. Network
Networking at conferences is key, and without being at an event in-person, the ability to meet and interact with other attendees can be lost. There's an incredible amount of sharing, learning and benchmarking that can happen at an event and that's why we have made sure that attendees will be able to have 1-2-1 video conversations with as many attendees as they want during Procurement & Supply Chain Live. Not only this, our platform will use AI technology to matchmake your employees with other attendees who are looking to network about similar subjects. Your employees will have the ability to forge meaningful business relationships that simply can't be duplicated via email or telephone conversation. A spontaneous conversation at an event can often lay the foundations for a long-term business relationship for your company.
3. Content
We are actively encouraging attendees to create their own content around Procurement & Supply Chain Live. Make sure you're asking your team "what content will you bring back?". This could include one-of-a-kind content, including:
Live coverage: Your employees can post updates on social media throughout the event – everything from Instagram snaps and tweets, to LinkedIn posts featuring quotes from a keynote speech. 
Video: Our live events offer a number of opportunities for unique videos. Your employees can capture key moments from the conference. 
Blog posts: During and after the event, your employees can publish a follow-up blog breaking down key takeaways and top moments for those who are unable to attend internally and also to boost engagement across their own, and the company's, social channels. 
4. Share
Sending your employees to Procurement & Supply Chain will provide your business with ample opportunities for growth. The valuable insights that they will obtain, alongside the extensive networking access, will enable your staff to implement what they have learnt not only into the company's strategy but also to other staff members, ensuring that all staff have the opportunity to gain professional development.
5. Save
Save 10% on each ticket when you send three or more members of your team. Send an email to [email protected] to secure your place, make the most of the opportunity - and you make the most of your budget!