5 minutes with Rebecca Kops, Head of Compliance, Pharmanovia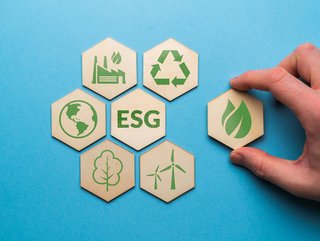 Procurement Magazine sits down with Rebecca Kops, Head of Compliance, Pharmanovia. Kops breaks down the companies operations & current procurement trends
1. Please could you start by introducing yourself and your role?
I am Head of Compliance at Pharmanovia. Broadly, my remit involves reviewing business processes and educating our teams as to the methodology behind changing our operations. Throughout my career, I have developed a love for compliance, upholding integrity, and implementing controls within an organisation to manage risks and reap positive benefits.
Pharmanovia is an incredibly forward-looking organisation, made up of greatly talented and driven employees, which makes carrying out my role and responsibilities incredibly exciting and rewarding.
2. Overview of Pharmanovia as a business, and if you could outline Pharmanovia's key business objectives?
Within our procurement processes and throughout the entire supply chain audit, it's crucial to ensure we are assessing and measuring our suppliers' own ESG activities and credentials. This ties into the methodology and vision behind our ESG strategy at Pharmanovia. We believe that successfully incorporating ESG is not solely the responsibility of one specific department or function and should instead be instigated throughout all functions of our business including our supply chain.
Achieving our business objectives requires an in-depth look at each function and how we can bring ESG factors into operations and processes. At Pharmanovia, we already carry out a thorough quality audit before engaging with any partner, but we are adding an ESG 'scorecard' on top of our existing due diligence processes. This will enable us to carry out thorough monitoring of our partners' proceedings, factoring in both upstream and downstream carbon emissions as part of our net calculation as an organisation. We have also recently put a system in place to collate data and information throughout the year, which we can then share with our partners. This will provide recommendations for how to carry out these assessments to ensure we have an accurate measure of our combined emissions, and how we can work collectively with our partners to reduce these emissions as part of our key business objectives.
In selecting our partners, we are not content with carrying out a standard audit and procurement process. At Pharmanovia, we are taking this one step further by introducing a balanced scoring matrix approach centred around Pharmanovia's business objectives, to accurately assess whether a particular partner will enable us to collectively achieve and then subsequently improve the targets we are setting. Our approach as an organisation is that there is always room for improvement.
We calculated our carbon footprint this year and the largest proportion was within air freight. As such, we have switched to sea freight where possible in both our onwards distribution of products and inwards distribution of manufacturing components.
This will not be a short process, but as an organisation, we are fostering a positive culture that strives toward meeting our objectives while also ensuring our products reach end patients in the most optimal condition required.
There are so many factors beyond the obvious financial benefits of implementing ESG criteria, and whilst many organisations already recognise the importance of non-financial factors, such as behaviours and conduct, alignment on an ESG level takes it one step further.
3. How did you find yourself to be in the procurement industry?
Prior to entering the procurement industry, my career was largely financial in nature, as a fully qualified accountant. In my previous roles, I was responsible for leading internal and external audits and familiarised myself with that process, and this experience is proving very beneficial to my role at Pharmanovia. Over the course of my career history, when presented with the opportunity to step into the compliance role, I quickly developed a passion for engaging in and implementing processes that ultimately deliver tangible, positive change. This passion has led me to pursue this further within the pharmaceutical industry at Pharmanovia.
4. What is your favourite part of the industry you work in?
There are so many rewarding and enjoyable aspects of working within the pharmaceutical industry, as our work has a direct positive impact on end patients and society as a whole.
The Covid-19 pandemic has provided a stark reminder that medical intervention will always be required globally, and we have collated thorough data regarding the positive impact medicines within our portfolio provide to end patients. But we are not looking to stop there. Within Pharmanovia and across the pharmaceutical industry, there has been increased collaboration post-pandemic on common end goals, such as improving the patient experience, implementing ESG, and reducing the industry's carbon footprint.
As a smaller organisation that focuses on branded medicines rather than generics, there is a much greater level of innovation and appetite for change and improvement. At Pharmanovia, we have a collective vision towards achieving objectives set out within our ESG strategy and driving further innovation to improve the patient experience.
Playing a role within a key growth stage of the business is particularly exciting, as the personality of the organisation is also developing. The passion of Pharmanovia's original founders to achieve positive change is also visible among employees coming into the organisation. This is an incredibly fulfilling aspect of working within the industry, as fundamentally the work we are doing every day is benefitting lives.
5. What are the current trends in the industry?
There is growing acknowledgement and awareness of the importance of incorporating ESG factors throughout business operations. Previously, ESG was looked at as a 'tick-box' exercise or something that was simply unaddressed. Now, however, there is a collective realisation and ownness within the industry regarding reducing carbon emissions, optimal internal processes and working conditions. There is also a growing appreciation of employees as valuable assets, as fundamentally, an organisation is only as good as the people within it.
The Covid-19 pandemic has fundamentally changed the way industries operate, with the pharmaceutical industry speeding up not slowing down. As a result, employee health and wellbeing have been brought to the fore, with increased action being implemented throughout the industry to ensure this is maintained and upheld. This collective pulling together is undeniably one positive that has followed the Covid-19 pandemic.
6. What do the next 12-18 months look like for you?
Undoubtedly working on setting out and achieving our net-zero target will be a key focus. Implementing such innovative and thorough processes and assessments demonstrates that we aren't simply 'going through the motions' or paying lip service. At Pharmanovia, we share a genuine belief that our processes will fundamentally improve global patient prosperity in the long term. However, our ESG projects are not quick fixes, they involve large-scale collaboration across our teams to ensure the same superior product is delivered to patients.
Within my role, I also have the responsibility for launching a new compliance platform, which will educate all Pharmanovia's stakeholders on any new policies we implement or attestations we do. Alongside this, we are looking to include specific ESG objectives for all employees within their personal performance reviews and appraisals.
Over the next twelve months, my plan is to encourage employees to come back to the executive team with feedback and ideas as to how they can continue to make positive changes. By providing a suitable foundation, we can encourage employee ownership while continuing to instil a positive mindset for change within the organisation.