5 Minutes With: Prudential Financial's Director, Chad Galvez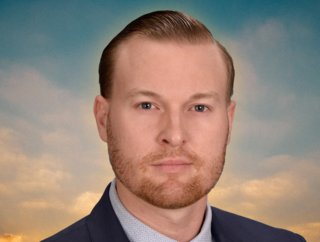 Meet the Director of Strategic Global Provider Management at Fortune 500 organisation – Prudential Financial
Please could you start by introducing yourself and your role at Prudential Financial?

I'm Chad Galvez and my 13-year career has been in the procurement and vendor management industry.

My passion and specialism is in supporting the IT and Technology operations within an organisation. I have managed IT procurement and vendor management teams for a variety of financial services companies, including Navy Federal Credit Union, and USAA.

My current role at Prudential Financial is Director of Strategic Global Provider Management. In this role, I am responsible for managing large strategic IT vendor relationships that provide a multitude of services to the global operations of the organisation.

How did you find yourself to be in the procurement industry?

In 2009, I joined the United States Air Force as a Contracting Officer (Procurement) and immediately knew it was something I was proficient at, enjoyed, and would be the start of a long, successful career in the industry.

What is your favourite thing about the industry you work in?

I enjoy the benefits of being in the procurement and vendor management industry because of all the various types of products, services and business operations that one can support.

Being in the procurement function allows someone like myself, for example, who has always been keen on technology, to acquire more knowledge about a specific discipline, while at the same time providing support to that operational group.

There's no bigger satisfaction than having such an impactful role in delivering the best value to your internal business partners.

What do you think has been the biggest obstacle for procurement professionals in 2022 and what can the industry do to overcome it?

The biggest obstacle for the procurement industry has been risk mitigation. Both regulators and industries have put more of an emphasis on reducing risk with their third party vendors and suppliers.

Having worked primarily in the financial services space, there has been a big focus on this since 2013, but it continues to remain the biggest obstacle today.

Many other industries, however – who may not be as heavily regulated – are starting to realise the importance of mitigating risk. It's imperative that an organisation establishes multiple lines of defence from a risk management standpoint.

As such, a procurement professional will be a crucial part of the first line of defence and can contribute to the overall mitigation of third-party risk, negotiating proper terms in the contract and ensuring a proper governance structure has been established. This helps the organisation to manage and monitor its third-party relationships to ensure continual compliance and performance.

What do you think will be the biggest trend in 2023 for procurement?

More and more organisations are procuring new digital platforms, software, and other various technologies at a rate much higher than ever before, due to the pandemic.

I believe in 2023 we will see a boom in organisations procuring technology that is focused on providing virtual experiences for its customers. With virtual reality environments generating greater traction with the general public, we will see fewer face-to-face business interactions.