5 minutes with Major Clark, US Small Business Administration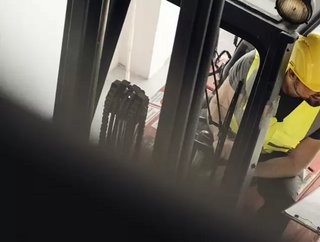 Procurement Magazine speaks Major L. Clark, III Deputy Chief Counsel for Advocacy, US Small Business Administration
Please could you start by introducing yourself and your role?
My name is Major L. Clark, III. I am the Office of Advocacy's Deputy Chief Counsel for Advocacy (Performing the non-exclusive functions and duties of the Chief Counsel for Advocacy). 
Currently, I lead the office and I am responsible for the day-to-day operations for Advocacy. I am also the attorney responsible for government contracting issues, including regulations related to the HUBZone, 8(a), Small Business Innovation Research, and Minority Enterprise Development programs.
In addition, I cover Research and Development, cybersecurity, Bureau of Industry and Security export regulations and is a member of Advocacy's international team. Major has been a member of the Advocacy team since 1998.
Before joining SBA, I was a senior corporate officer for one of the fastest-growing minority-owned businesses in the United States, the Maxima Corporation. During my 11 years at the Maxima Corporation, I managed several multi-million-dollar federal contracts and was the senior corporate officer for administration.
In my earlier tenure in public service, I received national recognition as the first African American to serve as the chief administrative officer for the Small Business Committee of the U.S. House of Representatives. Congress enacted numerous innovative laws for small and minority businesses during this time, most still at the centre of today's federal small business programs.
What do you see being the biggest trend for procurement in 2022?
What are the biggest trend for procurement in 2022? This question has multiple dimensions but all dimensions have connectivity to each other. Partially because of the global pandemic massive changes and improvements to the supply chain.  Improvement in Cyber security to protect the infrastructure but also to manage ransomware and other types of cyber hacks and illegal activities. The procurement systems must find new ways to foster new business entrants who may not represent the traditional business model. Finally, the challenge for 2022 and going forward is to find the appropriate balance between nationalism and globalism.
What has been one of your biggest achievements in your career?
My professional career covers nearly forty years and thus it is difficult to identify one achievement but if I had to pinpoint one achievement it was my tenure as Chief Administrative Officer for the Small Business Committee of the United States House of Representatives. In that capacity, I was directly involved at the senior staff level in the shaping of many Federal laws that today continue to serve as the foundation for the United States commitment to its small and minority business community.
What Inspires you?
I grew up a family of business owners and educators and I am inspired by the true grit of small business owners. This translates into being proud to watch and participate as these business owners grow from a concept to being significant contributors to the economy.
What is your plan for the next 12-18 months?
As a nation and as global economy we still have a very long way to go in providing our small businesses with the tools and platforms that will allow them to be competitive and thus for this the next foreseeable future my plan is to work on the items in 3 above and other items that may become roadblocks for our small businesses.
What are your favourite things to do outside of work?
My favorite things to do outside of work is to read and engage in dialogue with others about entrepreneurship and world developments.